On Tuesday, March 26th of 2019, you can join people from all over the world and fly to the capital of the Netherlands to attend the Grin Amsterdam 2019 Conference and learn everything you need to know about Grin at Lil' Amsterdam at the Amsterdam Central Station.

Grin Amsterdam 2019 is an event dedicated to the latest developments regarding privacy, blockchain technology and cryptography.

Many of the Grin core developers will attend the Grin Amsterdam event. They are going to give presentations and do Q&A's with the audience, which will allow more people to understand, adopt, mine, trade, transact and develop with Grin.

Also, Wilke Trei, a researcher from the University of Oldenburg and John Tromp, a renowned computer scientist, and member of the Grin Council will give a demonstration of their latest crypto-mining invention.

This evening is all about bringing knowledge together and sharing it for the interest of the developments in the field of anonymity and digital money.
For this reason, the profits of the event will go entirely to the Grin Foundation.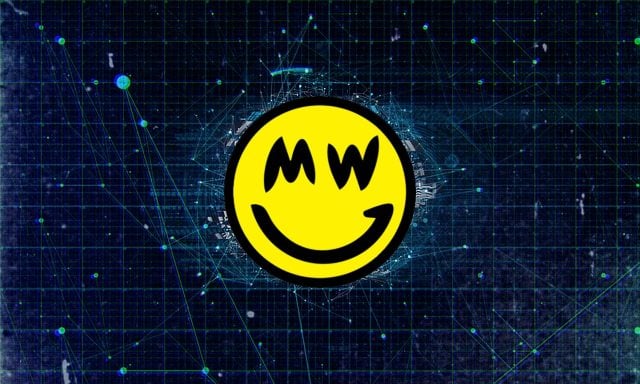 Everything you need to know: What is GRIN?
Grin is a new privacy coin build on the MimbleWimble protocol, which launched recently, on January 15th 2019. Grin is different from most of the new blockchain projects, supporting a fair use policy, with no pre-mined coins, no ICO, no team – or advisor rewards and no pre-sale investors.

Grin is completely in line with Bitcoin's philosophy. Grin has also been added as a donation method to Bitcointalk, the very first time anything other than Bitcoin has ever been accepted there.

The main characteristics of the Grin blockchain are:
Lightweight & highly scalable

Privacy by default

1 Grin per second is mined, forever (as per design in the protocol)
The fact that the Grin blockchain is not storing all transactions but only makes an income and outcome sum from the blocks, makes it much lighter than Bitcoin.

For example, Grin would be 70GB if it had the same usage as Bitcoin. Bitcoin is 200GB and would have been 700GB with the same privacy as Grin.

Therefore, syncing a full node with the Grin blockchain, is much faster compared to other blockchains.

This incentivizes more people to be a part of the network, which shows the benefits of a lightweight blockchain and a decentralised network.

Donations Distribution:
Mar 2019 – Aug 2019 Yeastplume Developer Funding




 Status: Goal Met – €66,580 of €55,000 Target

Grin Security Audit




Status: Goal Met – 17.28 BTC of 16 BTC

Oct 2018 – Feb 2019 Yeastplume Developer Funding




Status: Goal Met – ~€48,300 of €45,000 Target




May 2018 – Sept 2018 Yeastplume Developer Funding




Status: Goal Met – ~€47,000 of €36,000 Target

Feb 2018 – April 2018 Yeastplume Developer Funding




Status: Goal Met – 3.12775707 of 2.5 BTC Target
On Tuesday, March 12th, 2019, during the Grin governance meeting, developers voted, after previous successful funding rounds for main dev Michael Cordner, a.k.a Yeastplume, to fund 2 more Grin core devs working on Grin, Ignotus Peverell and Antioch Peverell. This is positive news, because there is a huge demand from companies who develop products on Grin, who would aim to hire Grin main devs, disabling them from working on Grin itself.
Grin wallet integration, planned developments
Cycle 42, a Cypherpunk group from Berlin, has already developed a mobile wallet and currently are creating an integration for Woocommerce, which will allow websites to accept Grin as a payment.

There is also another GUI wallet in beta, which has been developed by Bithighlander.

All these wallets and its implementations are still in beta version and we have to pay attention while using any of them, as there is possibility for vulnerabilities. Therefore, it is strongly recommended to always follow the recommendations and updates from the Grin Community.
Grinbox
Grinbox is a free and open-source transaction protocol that utilizes relay servers to build and broadcast valid Grin transactions in a secure and scalable way without compromising on privacy. This project is community driven by voting.