GUEST POST by Marie Tatibouet, CMO at Gate.io. In this article Marie will share with us her 2019 crypto analysis. 
2019 has been a busy year for crypto with some bold announcements flowing in from incumbents and government bodies around the world. However, what stole the limelight was Facebook's launch announcement of Libra (though they are now facing regulatory issues) and China's new crypto law.
Global cryptocurrency market is growing at a breakneck speed. Being able to constantly develop based on user behaviour is the only way to be sustainable for over 400 crypto exchanges in the world. 
However, only a handful have real trading volume and technical expertise to build strong trust in the community. For instance, global wash trading has been the hottest topic of discussion in 2019 but improved figures show that organisations such as CoinMarketCap and BTI contributed in combating the issue to some extent.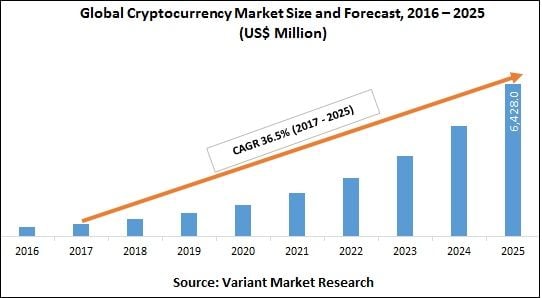 What Worked For Crypto Exchanges In 2019
In 2019, crypto exchanges have constantly innovated to attract users but at the same time, the trading process has become increasingly fragmented, spiking the time gap between new users becoming long-term users. 
Let's look at what worked for crypto exchange platforms in 2019 – scalable strategies or consumer-centric designs, or both.
What Is (At) Stake(ing)?
Staking is by default a strong use case as it encourages user participation but is typically a difficult action for the user to perform. The fact that staking provides returns denominated in the asset being staked irrespective of market conditions makes it great to maintain a long position in a trade. These staking programs have been bringing stable earnings for cryptocurrency investments made by the users. The competitive advantage is the high annual interest rate that some of the staking programs offer.
IEO, The Hit Machine
Initial Exchange Offerings or IEOs are the new types of crowdfunding that took the space by storm earlier this year. There was no single winner because IEOs are not just about funding projects, but also a way for investors to achieve a high ROI, making it crucial for exchange platforms to choose the right projects. Leading crypto research websites have highlighted real-time IEO returns of several exchanges. For example, Gate.io Startup raised over 80 million in its first five projects.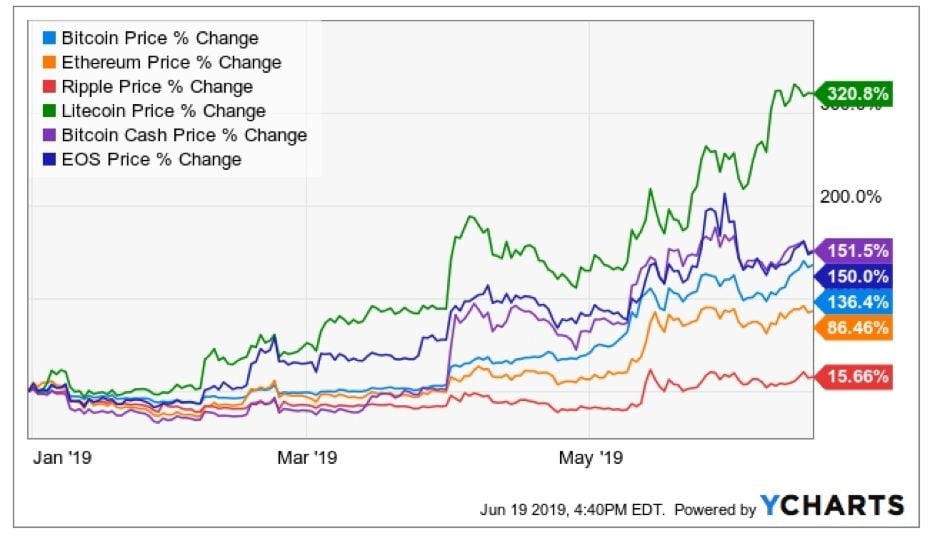 While it sounds like a "Go big or go home" game, what is more important apart from the robust product/platform strategy, marketing, and community engagement, is that exchanges work on the extra features that could increase their attractiveness to investors and start-ups looking to fundraise. We will hopefully see that happening in 2020. 
Margin Trading, An Amplification Arm
Margin trading has become an excellent way to amplify results by allowing traders to multiply their profits on successful trades. Since 2014, the Bitcoin margin trading market has expanded from $10 million to $100 billion. Margin trading received a lot of attention in 2019, with many exchanges launching the feature.
In Margin Trading, the profits for users can range from 2:1 and 100:1, providing a range of possibilities for both profits and losses. Therefore, the functionality is recommended for advanced traders, as margin trading is a double-edged sword.
Cutting Better Deals With Discount Offers
Crypto discount deals and airdrops are being increasingly leveraged by crypto companies encouraging users to maximise their crypto capital. Holiday seasons such as Black Friday are packed with jaw-dropping crypto discounts. However, as an industry, we should aim to integrate crypto discounts into the mainstream world.
5 Elements That Defined Gate.io's Customer-Centric Efforts in 2019
For Gate.io, 2019 was all about getting strong use cases for the users. In April 2019, GateChain Token (GT) sale raised 64 million worth of crypto assets in just one week. Successful launch of several new features and products in 2019 prepared the ground for GateChain, Gate.io's new public blockchain dedicated to fund safety. 
Growth & Recognition

: User base grew at 17.33%, reaching a whopping 3 million user-base from 2.2 million in 2018. The average trading volume of over 84 million USD

IEO

: IEO platform Startup ranks in the

top

3

on Cryptorank IEO worldwide Return on Investment (1039.94%).

Startup's

average daily trading volume reached as high as $400 million, raising over

600

million

funds in a few months since its launch

Staking

: In

HODL&Earn

, Gate.io's blockbuster program

10 million

USDT were locked up and 1.2 million USDT have been given to the users in interest

Margin Trading

: Users enjoy up to

10x leverage

on Gate.io's Margin Trading, which is at par with some of the

best performing

standalone margin trading platforms in the industry. Gate.io's Perpetual Contracts turnover exceeded

$428

million

on the 26th of October, hitting a new high in 2019, allowing users to trade at 100x leverage

Customer Service

: In October 2019, Gate.io became the

first crypto exchange to launch an in-app live

streaming service, supporting real-time interaction with the users
While focusing on user experience is a great way to build overall growth, crypto companies should also work on tackling the industry challenges and unlocking value for the entire ecosystem
Can Mindful, Wider Regulation Prompt Frictionless Crypto Adoption?
Japan's recent regulation amendments, China's new crypto law have laid the right frameworks for mainstream crypto adoption. With Hong Kong, China, Singapore, South Korea taking measures towards crypto regulation and licensing, APAC would be the front and center for crypto and blockchain adoption in 2020. At the same time, Nepal, Algeria, Saudi Arabia, India have completely banned digital currencies hindering possibilities of cross-border payments, the most important crypto use-case. With over 80 percent of its users in the APAC region, Gate.io has closely seen the crypto evolution in APAC since 2013.
With over 40 million active blockchain wallet users in 2019, blockchain is helping to create an innovative and accessible financial system around the world and its mainstream adoption is closer than we can fathom.