SPONSORED POST
Looking for a way to earn money from Bitcoin mining? Everyone is, but not everyone can mine Bitcoin. That is because it needs a lot of money to invest in and time, and electricity to run the mining rigs. Therefore most people now mine using cloud mining rather than running their own mining rigs.
Cloud mining is when many people come together to contribute energy in order to mine Bitcoin. Profit is then shared among the participants according to their investment in the mining process. There are many of these cloud mining companies, but one of the biggest is Nhash. Anyone looking for an easy way to make money with Bitcoin mining can join this cloud mining company.
Why join Nhash?
The following are reasons why investors should choose Nhash out of the cloud mining services providers in the industry.
Highest paying: Nhash boasts as the highest paying cloud mining company in the industry. That is in a bid to make sure that investors get the best out of their investments through passive income.
Many investment plans: To invest in Nhash, customers need to pay for a mining contract. That comes in the form of an investment contract. There is a plan for as low as $5, and there is one for as much as $12,000 depending on the investor's strength and how much they wish to invest dispensing on their investment goals.
A lot of bonuses: investors who sign up on Nhash have access to a bunch of bonuses. First, they enjoy a referral program that pays them 2% commission on the investment of anyone they refer to the company. There is no limit to how much they can earn through this program, only the number of people they can refer. Secondly, there is a $5 signup bonus that is claimed upon signing up. Thirdly, Nhash offers new customers a free $30 coupon the moment they join the company.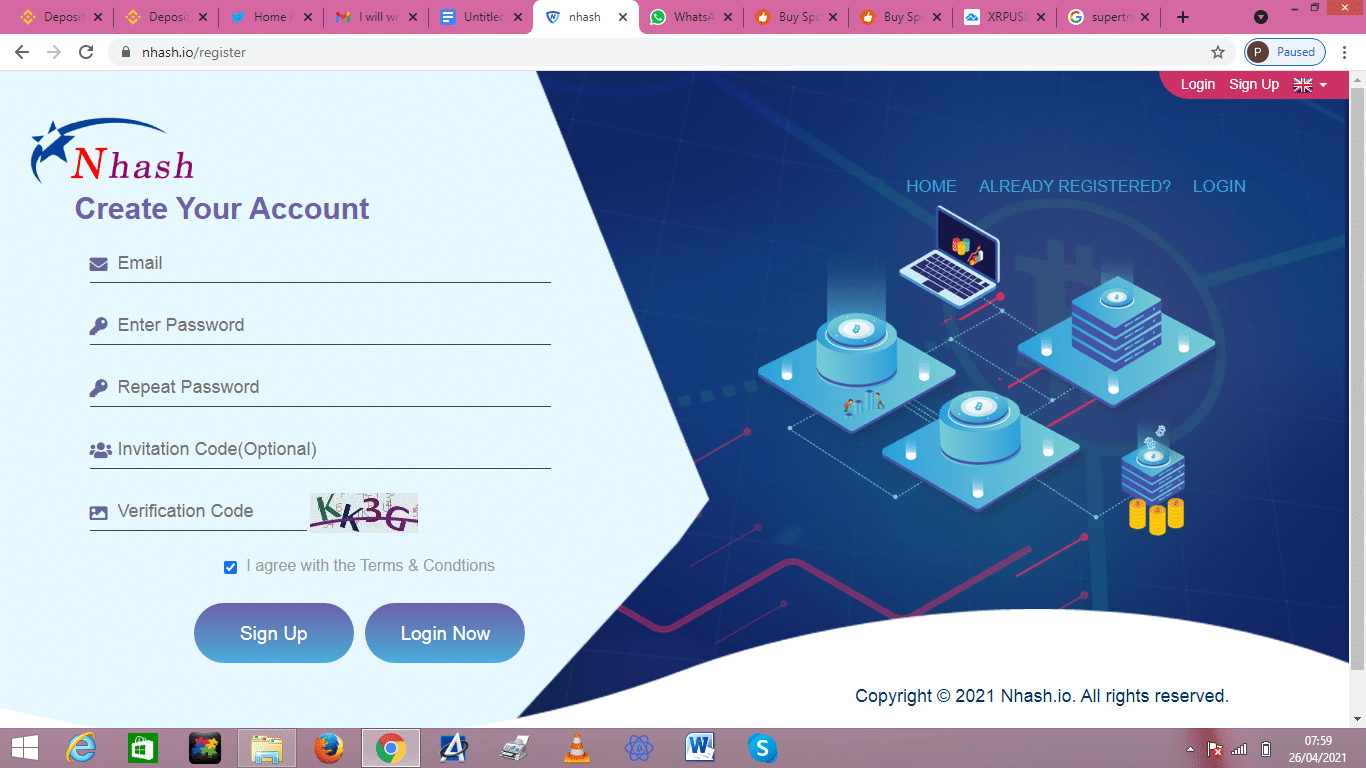 Daily payout: Investors sometimes get nervous about their investments. There is no need for this with Hash, as payouts are done daily, which means you earn your capital every day. Also, no need to worry about the mining process; Nhash handles this.
Simple sign up: To sign up on Nhash, customers only need to provide an email address and create a password. They can then buy a mining contract and start earning immediately. So sign up today and start making money from Bitcoin mining.