SPONSORED POST*
This week, Big Eyes Coin (BIG) is celebrating women's day by platforming the Women of Web3 and other organisations that support women in crypto. They have announced their decision to put more focus on the "voices of prolific women making a difference" and pledged to share some resources on the topic through their Twitter. Recently, BIG has also started calling upon its community to help raise money for the Malala Fund, which is a non-profit organisation that helps advocate for girls' education on an international scale.
The Malala Fund was founded by Malala Yousafzai, a Pakistani activist for female education and also the youngest Nobel Prize laureate. The fund advocates for equal educational opportunities for females around throughout Pakistan in major cities like Karachi and Lahore, and also in more rural areas of Khyber Pakhtunkhwa. At the moment, their goal is to raise access to 12 years of quality education for females.
Investing in crypto is mostly about making a profit, which is why you may be unfamiliar with BIG's charity work. Since the tokens presale began in January, BIG has donated 5% of its earnings to charities that help protect our oceans against harmful fishing and pollution. As the token has now raised $31M, this amounts to $1,550,000 in charity donations!
Binance Advocates for DigitALL!
Binance, the largest cryptocurrency exchange in the world is using its influence to increase the number of women participating in Web3, for both users and employees. Actions like this are perfectly aligned with the UN's idea that this year's theme should be "DigitALL. Innovation and technology for gender equality." Binance has already invested over $2M to support women in over 10 different countries, including South Africa, Kenya, and Nigeria, and plans to donate more in 2023. In addition to donations, Binance plans to fund courses, scholarships, and programs for women, including other marginalised groups.
Last year, the exchange awarded women from South Africa, Germany, Nigeria, Australia, Ukraine, France, and Brazil scholarships to learn about blockchain and crypto technologies in non-profit organisations, universities, and schools. They also plan to celebrate this week's international women's day by donating $100,000 to Georgia's Innovation and Technology Agency which supports Web3 education for women.
Elon Musk's Last Tweet for DOGE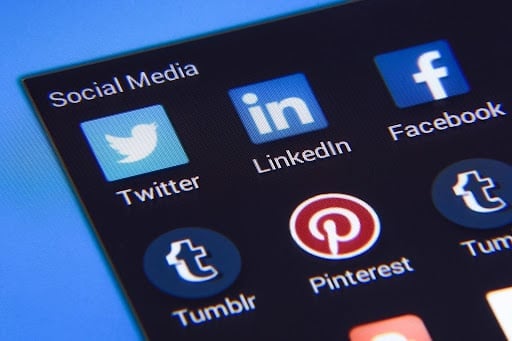 Dogecoin (DOGE) has just dropped 10% in light of Silvergate's financial issues. Has Elon Musk, the token's biggest supporter, come to its rescue? Apparently, he's more interested in the development of AI these days. The token's price is currently down by another 1.7% in the last 24 hours, falling to a low of $0.073.
Elon Musk and DOGE have a long-standing history with the Twitter and Tesla CEO playing a big role in the token's rise to fame. Over the years, he's remained a huge endorser of the token, regularly uploading tweets to encourage investments. However, now that the token is in desperate need of his support, Musk has claimed that he's no longer interested through another tweet saying "I used to be in crypto, but now I got interested in AI,"
Click Below For More On Big Eyes Coin (BIG)
Presale: https://buy.bigeyes.space/
Website: https://bigeyes.space/
Telegram: https://t.me/BIGEYESOFFICIAL
*This article has been paid for. The Cryptonomist did not write the article or test the platform.