Much like Candy Crush, the smartphone application of the Bitcoin Blast puzzle game, with already 1 million downloads for android alone, allows you to earn BTC by playing. But how does it work? Here's the review.
Once you download the app, which is also available for iOS devices, you must log in to start playing and earning. Access is available through Google or Facebook account, Email, or (in the case of iPhone) with Apple.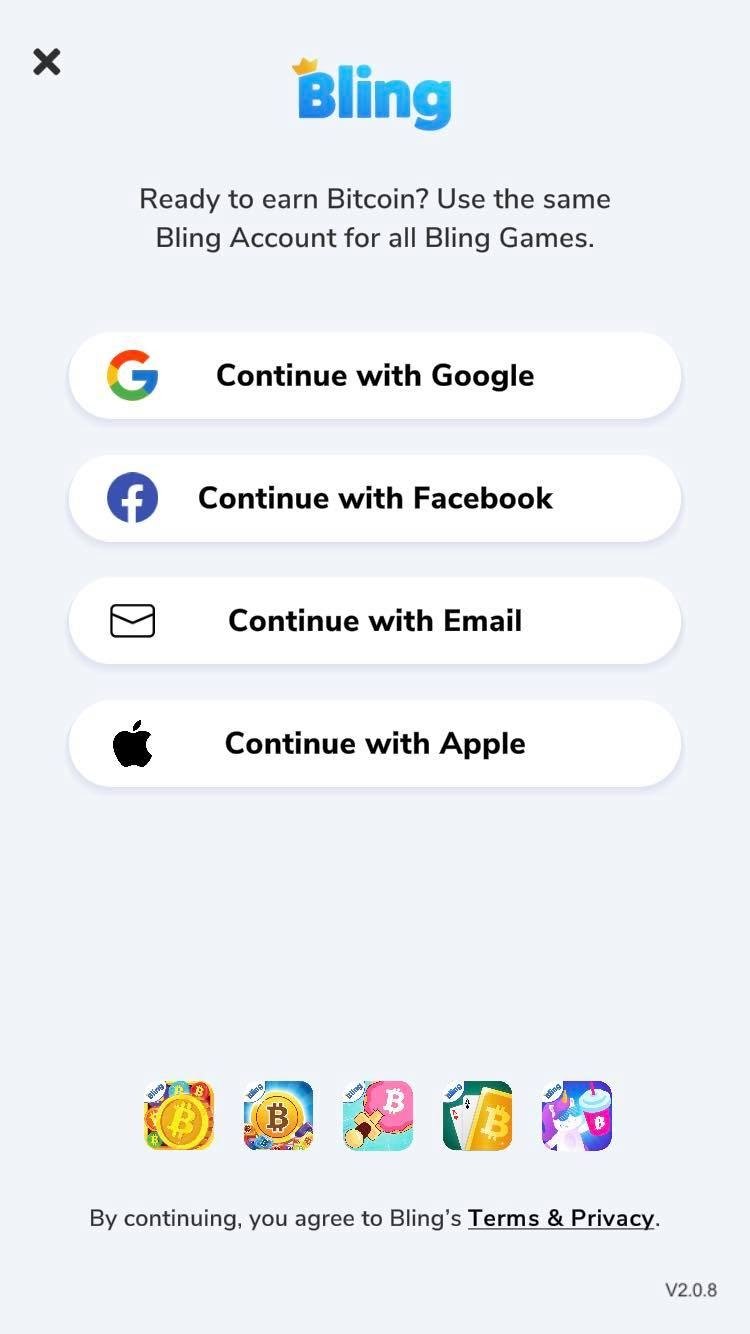 Basically, the game involves passing levels and accumulating points, called "bling points." Not only that, at each finished game, the application forces the gamer to view an advertisement, after which he can continue playing.
Bitcoin Blast also allows you to exchange your accumulated bling points, with a daily limit, into their equivalent in BTC and thus let the gamer get his "earnings."
"The amount you will receive will be minimal, but the more you play, the more you will earn! […] To convert your Bling Points into Bitcoin, you'll need to create a free account at Coinbase.com."
Here are two more key points of "earning" BTC by playing on Bitcoin Blast. in fact, to make cash out or withdrawal of BTC from the game app, you need at least 12000 bling points, (which could change), a value that corresponds to not even 1 satoshi, or 0.00000001 BTC, or not even 1 cent of dollars.
In the example below, it was verified that the equivalent of 12000 Bings Points was 12 satoshi, but to make the cashout, as in the following picture, it was necessary to exceed them. Once you decide to withdraw, you connect your Coinbase account to Bitcoin Blast and cash out, as in the example, the 24 satoshi.
Bitcoin Blast: Scam Alert or Real Opportunity
"Bitcoin Blast: Earn Real Bitcoins!". Does this inviting slogan represent a real opportunity, or is it a scam alert? 
First of all, a minor premise concerns the advertisements to be mandatory viewed, between games, to continue playing. And in fact, this very "mandatory" and "free" service that the player lends himself to play could actually be how the company behind Bitcoin Blast generates revenue to then pay its players in cryptocurrency. 
We're talking about Loaded, the real-life company behind the legitimate Bitcoin Blast application, always ready to convert its players' points into BTC and make the due cashouts without descending into scandals.
And precisely because of that, when the cashouts are actual payments, then you are far from the idea of a scam. But how much do these cashouts actually amount to based on the time spent playing?
Actually, BTC withdrawals from Bitcoin Blast are amounts defined by many as "ridiculous." We are talking about satoshi that are not equivalent to even 1 cent of a dollar.
In the example, in fact, 24 satoshi would be to date the equivalent of $0.0093. Not only that, the withdrawal lasts from 24h/48h, and for that moment, the game puts "on hold" its player on the accumulation of points regarding the game of that particular level in progress.
Basically, with one day of play, you are likely to be able to withdraw the equivalent of $0.5 or $1 to receive on your Coinbase wallet within two days. All this, without forgetting, that after each game, you need to view the advertisements that could make the whole game boring in addition to slowing everything down.