US judge Sarah Netburn accused the SEC of hypocrisy in its lawsuit against Ripple. 
Judge agrees with SEC on lawsuit against Ripple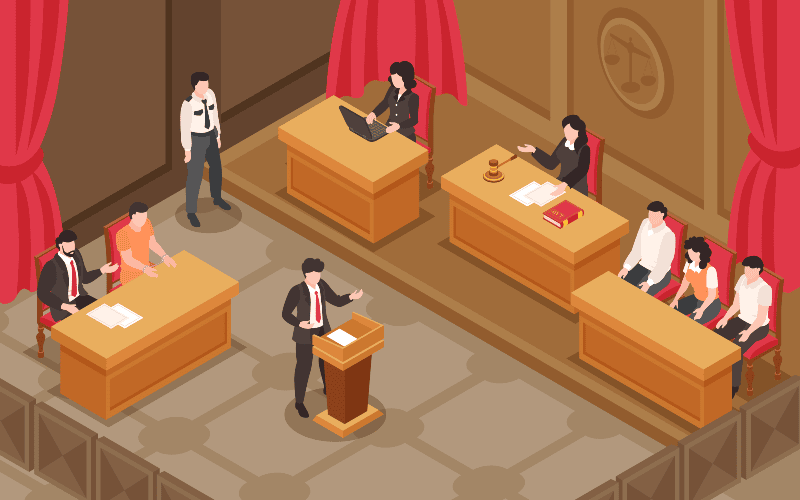 The issue is the motion by the state agency asking to be allowed to keep secret Bill Hinman's documents. 
The official document signed yesterday by Judge Netburn explicitly notes the SEC's hypocrisy in arguing with the court, given that they simultaneously claimed that Hinman's speech was not relevant to the market's understanding of how or whether the SEC will regulate cryptocurrencies on the one hand, while on the other hand Hinman sought and obtained legal advice from the SEC in drafting his speech. 
All this according to Judge Netburn: 
"Suggests that the SEC is adopting its litigation positions to further its desired goal, and not out of a faithful allegiance to the law".
The judge kicks it up a notch by stating that the litigation tactics adopted by the SEC are unnecessarily complicated, seeing that the SEC distanced itself from Hinman's speech in order to avoid discovery that it sought to preclude Hinman's deposition on the basis that whatever he said in the speech had nothing to do with the SEC's position.
She then concludes the argument in a decidedly peremptory manner: 
"Accordingly, the predominant purpose of the communications was not to provide legal advice to aid the SEC in conducting the public's business. The documents must be produced".
The SEC's motion thus fails, and at this point, the agency presumably cannot move forward with litigation against Ripple unless it produces this documentation, namely Hinman's speech. 
According to Ripple's attorneys, Hinman's very speech could clear the company of the charge of marketing XRP as an unregistered security. 
The lawsuit may finally see an end
That's because the 2018 speech by Bill Hinman, former director of the SEC's Division of Corporation Finance, claimed that ETH (Ethereum) was not a security, contradicting the agency's own position on the matter.
Although it seems possible that the SEC will appeal this decision of the judge, the appeal should still be concluded within 30 days and could easily result in the same outcome. 
The reason the SEC says it will not produce this documentation is that it believes it only contains purely personal opinions, and not actual legal advice given to the agency.
Judge Netburn did not believe this justification, so she requested that Hinman's speech be submitted and placed in the record, as requested by Ripple. 
It is possible that this fact could change the direction of this case, although it still seems too early to know for sure.