SPONSORED POST*
As crypto is steadily on the rise again after a long and bearish winter, many investors have their rods at the ready, hoping to fish out some big gems. Whilst we haven't yet entered a bull market, now is the perfect time to be investing in order to see those big boy gains! Ever heard the phrase 'buy low sell high'? It may sound obvious and simple – but that's because it is, and it seems to work for the richest in society! 
In this article, we will be looking at three exciting crypto projects that deserve your attention… Avalanche (AVAX), Binance Coin (BNB) and Big Eyes Coin (BIG). 
Avalanche – Ethereums Biggest Rival

The idea for Avalanche (AVAX) was formed in 2010 by "Team Rocket", a group of researchers at Cornell University, led by computer scientist and blockchain expert Emin Gün Sirer. Little did Team Rocket know that their rocket would blast off to the moon – making a lot of investors rich!
Widely known as the biggest rival to Ethereum, Avalanche is a layer one blockchain that serves as the foundation for (dApps) decentralised applications and blockchain networks. As one of Ethereum's biggest contenders, it seeks to dethrone Ethereum as the most commonly used blockchain for smart contracts. It seeks to achieve this by having a speedier transaction rate of around 6,500 transactions per second, without sacrificing scalability.
With one of the best smart contracts platforms, rapid transaction rates and a hard-working team behind it – Avalanche is a wise investment for those that want to see their portfolio grow long-term!
Binance Coin – Bullish N' Bullish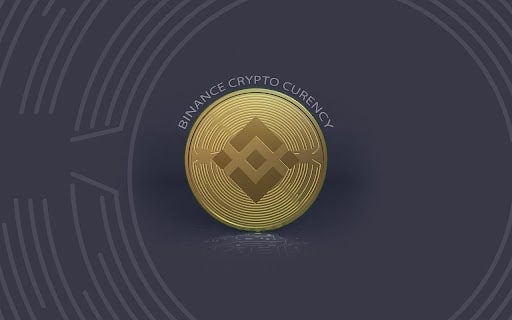 Since its launch in 2017, the Binance Exchange has become one of the largest cryptocurrency exchanges. Binance Coin (BNB) is the native currency of this exchange. 
BNB was initially established as a utility token for reduced trading fees, but since then, its functionality has increased to include booking trips, enjoying entertainment, using internet services, and accessing financial services.
A key point to take from Binance Coin is that every few months, Binance uses a fifth of its revenue to buy back and permanently burn the Binance coins possessed in its treasury. As the supply decreases, the value of the coin will steadily continue to increase. 
At the time of writing, Binance is ranked at number four on CoinMarketCap – just behind Bitcoin (BTC), Ethereum (ETH) and Tether (USDT)! 
Big Eyes Coin – Lil' Cat Swings Big Boy Bucks
Cats are usually known for their stealth, but "Big Eyes" is a cute cat that loves the attention, as it makes a roar past a shocking $18 million in its presale!
Big Eyes Coin (BIG) is a contemporary cat-themed community-driven meme coin that has the primary aim of moving wealth into Decentralised Finance (DeFi). It aims to do this with the strength of its passionate community that wants to see cute as the new currency! 
It is clear that Big Eyes Coin has the strength of a community behind it, and it is also clear that the team are committed to the people, recently tweeting out "#BigEyes is here to help, with everything! Not just the crypto world! Send in your dilemmas and the team will provide the cutest advice. Agony aunt? Try Agony Cat!"
With the power of community, and the success that we have seen from previous meme coins, it is foreseeable that Big Eyes Coin will go massive! This is your chance to get in on a hidden gem and potentially make a fortune… 
Use promo code 'LAUNCHBIGEYES200' to get 200% bonus tokens with your Big Eyes purchase!
Final Thoughts
With crypto on the rise again, the best time to invest now whilst prices are low! Don't miss your chance to see huge gains when the bulls start to run. 
If you are unsure where to start, you can begin with our three gems: Avalanche (AVAX), Binance Coin (BNB) and Big Eyes Coin (BIG). Whether you're adamant on AVAX, bullish on BNB or have big eyes for BIG – now's your opportunity! 
Big Eyes Coin
Presale: https://buy.bigeyes.space/
Website: https://bigeyes.space/
Telegram: https://t.me/BIGEYESOFFICIAL
*This article was paid for. Cryptonomist did not write the article or test the platform.