www.tokensets.com
Total Value Locked
$336.4M
ETH Supply Locked
4,433.25
What is set-protocol?
Set Protocol è un protocollo open-source sulla blockchain di Ethereum che permette agli investitori di gestire il proprio portfolio crypto in modo automatizzato, scegliendo tra le diverse strategie disponibili fornite dal sistema. 
La piattaforma di Set Protocol offre diversi servizi e strategie agli utenti che la popolano. Uno di questi servizi è chiamato Set Social Trading, che permette all'investitore di copiare in modo totalmente automatizzato le strategie dei trader con le performance più alte. 
Ci sono inoltre tre differenti tipi di macrostrategie; ognuna di esse permette di adattarsi in modo flessibile alle diverse esigenze che un utente può avere.
La prima viene chiamata Trend Trading e molto "banalmente", è la strategia che va a seguire le analisi, gli indicatori e le tecniche più utilizzate.
La seconda imposta ordini di acquisto e vendita automatici rispettivamente sui principali punti di minimo e massimo relativi ad un determinato range di prezzo; proprio per questo si chiama Range Bound.
Infine, la terza strategia, chiamata Buy and Hold, è quella che si adatta agli investitori più ottimisti. Il nome ci dice già tutto; si tratta infatti di un acquisto a lungo termine su una certa crypto, proteggendo così l'investitore da sovraesposizioni al mercato.
Ci sono in realtà molte altre strategie di investimento automatizzato che consiglio di approfondire; una tra queste, a mio parere molto interessante, è chiamata ETH20SMACO ed è attualmente la più utilizzata. 
How to use set-protocol?
Ogni Set è l'equivalente di un portfolio tokenizzato che contiene il paniere dei token sottostanti al Set stesso, come WETH, WBTC, Dai e USDC. In parole povere è la rappresentazione di un portfolio completamente collateralizzato. I Sets creati non sono altro che token ERC20 e come tali, possono essere scambiati liberamente.
Inoltre, ci sono meccanismi automatici che riequilibrano l'allocazione degli asset contenuti nei diversi Set a seconda dei cambiamenti del mercato, tenendo sempre conto della strategia scelta dall'investitore.
Il protocollo Set Protocol, per una maggiore efficienza e decentralizzazione dei processi, utilizza gli oracoli di Maker per continui aggiornamenti dei prezzi on-chain e la pool di liquidità di Kyber per creare nuovi Sets, i quali possono essere solamente acquistati in ETH.
I vantaggi di un trading gestito da strategie automatizzate sono relativi, oltre al risparmio di tempo e sforzo ottenuti, alla riduzione del rischio emozionale, delle opportunità potenzialmente mancate ed una diversificazione del portfolio automatizzata, riducendo così il rischio specifico.
Set Protocol Historical Stats
Date
TVL (USD)
TVL Change
Total ETH Locked
ETH Locked 1d
02 Dec 2021

TVL USD

$336,378,620

TVL Change

$-6,451,642.00

Total ETH Locked

4,433 ETH

ETH Locked 1d

2.59 ETH
01 Dec 2021

TVL USD

$342,830,262

TVL Change

$687,939.00

Total ETH Locked

4,431 ETH

ETH Locked 1d

532.39 ETH
30 Nov 2021

TVL USD

$342,142,323

TVL Change

$-1,601,149.00

Total ETH Locked

3,898 ETH

ETH Locked 1d

-247.45 ETH
29 Nov 2021

TVL USD

$343,743,472

TVL Change

$10,068,112.00

Total ETH Locked

4,146 ETH

ETH Locked 1d

-7.68 ETH
28 Nov 2021

TVL USD

$333,675,360

TVL Change

$4,536,504.00

Total ETH Locked

4,153 ETH

ETH Locked 1d

-1.41 ETH
27 Nov 2021

TVL USD

$329,138,856

TVL Change

$-35,233,844.00

Total ETH Locked

4,155 ETH

ETH Locked 1d

252.84 ETH
26 Nov 2021

TVL USD

$364,372,700

TVL Change

$9,097,175.00

Total ETH Locked

3,902 ETH

ETH Locked 1d

-363.98 ETH
25 Nov 2021

TVL USD

$355,275,525

TVL Change

$3,716,137.00

Total ETH Locked

4,266 ETH

ETH Locked 1d

-38.22 ETH
24 Nov 2021

TVL USD

$351,559,388

TVL Change

$21,296,294.00

Total ETH Locked

4,304 ETH

ETH Locked 1d

17.30 ETH
23 Nov 2021

TVL USD

$330,263,094

TVL Change

$-7,081,186.00

Total ETH Locked

4,287 ETH

ETH Locked 1d

-15.05 ETH
22 Nov 2021

TVL USD

$337,344,280

TVL Change

$-10,319,668.00

Total ETH Locked

4,302 ETH

ETH Locked 1d

-5.52 ETH
21 Nov 2021

TVL USD

$347,663,948

TVL Change

$2,006,083.00

Total ETH Locked

4,307 ETH

ETH Locked 1d

3.66 ETH
20 Nov 2021

TVL USD

$345,657,865

TVL Change

$20,973,598.00

Total ETH Locked

4,304 ETH

ETH Locked 1d

41.65 ETH
19 Nov 2021

TVL USD

$324,684,267

TVL Change

$-20,583,846.00

Total ETH Locked

4,262 ETH

ETH Locked 1d

231.00 ETH
18 Nov 2021

TVL USD

$345,268,113

TVL Change

$2,433,653.00

Total ETH Locked

4,031 ETH

ETH Locked 1d

-0.41 ETH
17 Nov 2021

TVL USD

$342,834,460

TVL Change

$-22,411,786.00

Total ETH Locked

4,032 ETH

ETH Locked 1d

-14.53 ETH
16 Nov 2021

TVL USD

$365,246,246

TVL Change

$-10,242,325.00

Total ETH Locked

4,046 ETH

ETH Locked 1d

1.17 ETH
15 Nov 2021

TVL USD

$375,488,571

TVL Change

$11,392,297.00

Total ETH Locked

4,045 ETH

ETH Locked 1d

-5.80 ETH
14 Nov 2021

TVL USD

$364,096,274

TVL Change

$1,985,434.00

Total ETH Locked

4,051 ETH

ETH Locked 1d

-0.14 ETH
13 Nov 2021

TVL USD

$362,110,840

TVL Change

$-5,841,600.00

Total ETH Locked

4,051 ETH

ETH Locked 1d

162.21 ETH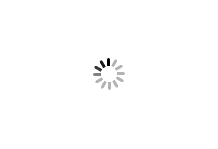 Load More