The Winklevoss twins had already praised Libra, the Facebook stablecoin that has been on everyone's radar for several weeks, deeming it positive for the crypto sector.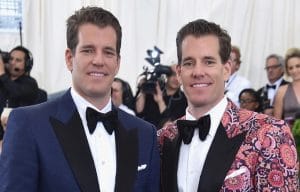 Today they have stated that they are thinking of joining the Libra Association, the consortium of founding members that will determine the fate of Libra.
The founders of the Gemini exchange, Tyler and Cameron Winklevoss, have stated that this cryptocurrency anchored to a basket of fiat currencies will introduce something more into social networking.
Libra Association seeks new founding members
It is certainly not new that the Libra Association is looking for new founding members: the goal is to reach the figure of 100 and for now, there are only 28. Every company wants Libra to become a global cryptocurrency and the Winklevoss brothers want to expand their business in Europe and Asia, the combination would be perfect.
"We're definitely looking at it in earnest and we're excited about the project,"
these are the words of Cameron Winklevoss, while Tyler added the following:
"Our feeling is, this is the first of many FANG [Facebook, Amazon, Netflix and Google] companies to have a token project. Our prediction is in the next 24 months almost every FANG company will have a coin or be working on some sort of project".
The participation of the twins in the Libra Association would be curious considering the bad relations between the twins and Mark Zuckerberg, caused by the lawsuit that saw them in opposition with regard to the authorship of the social network idea.
Leaving aside these past clashes, it should be remembered that the twins have already made several investments in the cryptocurrency world. Besides Gemini, they invested in Tezos and Filecoin.
To date, the only exchange that is part of the foundation is Coinbase, and the entrance of the Winklevoss twins, Gemini would be the second.