Yesterday, the second part of the clues that should lead to the discovery of Satoshi Nakamoto's identity, the creator of bitcoin, was revealed.
According to this site, which may obviously be just another advertising stunt, the total supply of bitcoin is nothing more than the sum of the registration date of the domain BCCI.net that took place on November 18th, 2008.
21 is the total of the November 18, 2008, registration date of the domain name the BCCI.net owned with my real name. I wanted to leave a signature behind. (18-11-2008 is 1 + 8 + 1 + 1 + 2 + 0 + 0 + 8 = 21)
21 is the number of Jupiter (3), the ruling sign of wealth and the same as my mother's name, which in Urdu means Jupiter (the digits in 21 represent 2 + 1 = 3).
Moreover, the site would have revealed his date of birth, September 29th, 1978, so next month he'll turn 41, confirming also the fact that the email he used had been hacked.
The announcement states that the PC containing all the data related to his bitcoins, including his wallet and private keys, was lost due to a malfunction of the hard disk of the laptop he was using and that he was no longer able to recover everything. This mistake would have led Satoshi Nakamoto to abandon the project out of shame for what happened.
The website reveals that towards the end of 2011 Nakamoto would have joined the National Health Service (NHS) as a support analyst and that later he suffered back problems that would have forced him to stay in the hospital for months.
Satoshi would have also commented on the topic of ICOs (Initial Coin Offering) and how these would have poisoned the industry with attempts to make easy profits.
Finally, there would be confirmation that Satoshi is from Pakistan, although he currently resides in England; he would have graduated from Al-Khair University and his first name would be Bilal Khalid, but in England he took the name of James Caan, identifying himself as the godfather of digital currency.
"I am the godfather of digital cash".
The website would also have revealed a photo of the alleged Satoshi Nakamoto.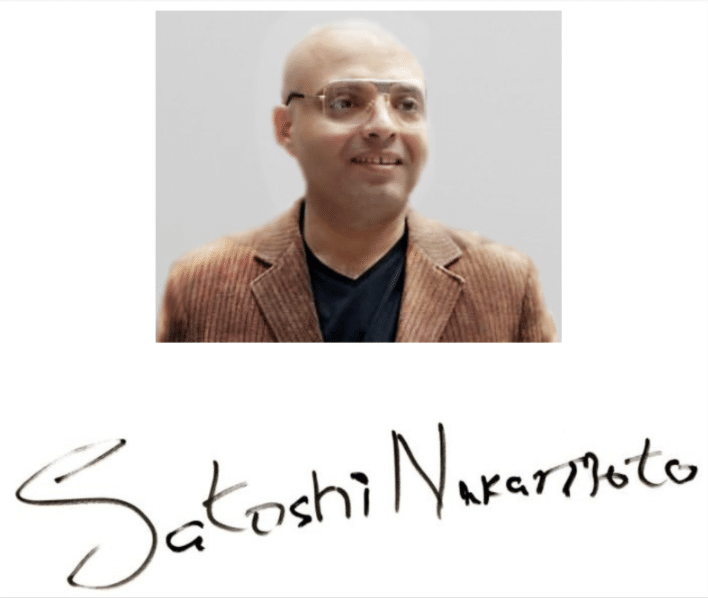 Obviously, all this information about bitcoin's father, Satoshi Nakamoto, must be taken with a grain of salt because the legitimacy is really dubious.