According to a report conducted by the company Ternio, some crypto entrepreneurs received almost $5 billion in investments for their blockchain companies only to eventually shut down.
Over a period of almost two months, Ternio has interviewed more than 5000 companies founded since 2014 – 5,331 to be precise – to understand how the market growth is progressing during 2019.
The numbers are quite positive as far as the results of these companies are concerned, considering that only 18% have closed, while 2% have undergone an acquisition and therefore a change of ownership. Unfortunately, however, this 18% had received $4.7 billion in investments.
The reason for these failures probably also lies in the fact that 60% of the founders of these crypto startups have no entrepreneurial experience.
Demographic data of crypto entrepreneurs
Most of the crypto entrepreneurs are male (94%); while in terms of ethnic groups, 63% are Caucasian, 17% Asian and 4% Indian.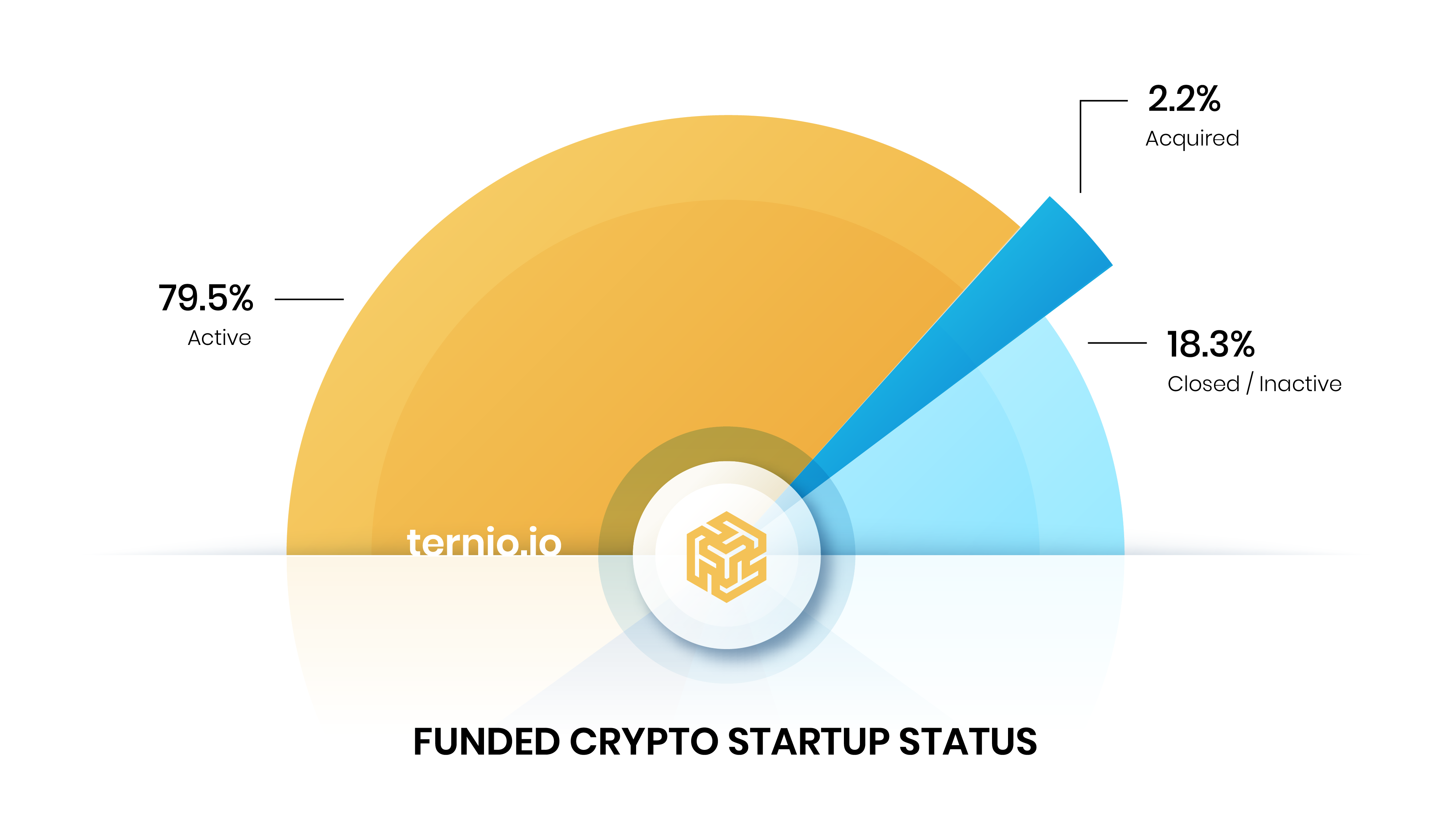 With regard to the legal headquarters of these companies, the majority is based in the US, especially in San Francisco, but also in the UK (London), Russia (Moscow), Germany (Berlin) and China (Tokyo), which indicates that the country's capital is always chosen, probably because of the greater networking opportunities and the presence of events related to blockchain and fintech.
Top companies by number of employees
Ternio's report also identified which are the companies with the most employees: in the first place we find: 
Binance (1808 employees), 

DAV Foundation (1316), 

Bitmain (491), 

Huobi (476) 

Luno (435). 
The majority of the remaining crypto companies have less than 20 employees, with a two-year growth of 138% in the number of employees.
As far as Italy is concerned, there is no reference to it in the report, but another research has explained that there is an increase in investments in the blockchain area with a growth of more than 100% compared to 2018 and a total of 30 million euros.