The second week of April opens in green, with the first 5 cryptocurrencies per market cap rising by about 5% and, according to some traders on TradingView, there is reason to be optimistic. For instance, one of them explained that in April the price of Bitcoin (BTC) could even go as high as $9150, as the following chart would show.
"Bitcoin finally did as it has done so many times in the past. The price broke the $7000 level and in doing so recovered the 0.618 Fibonacci retracement level. First I want to mention that it is the first time in recent sharp sell-offs that the 0.618 Fibonacci level is recovered so quickly and once it has, Bitcoin always made a new High", is stated in the comment under the TradingView chart. 
According to this prediction, therefore, BTC could go as high as $9000, since it has recently broken the $7000 level.
"However, bear in mind, the downtrend is invalidated only if price breaks above the recent swing high at $10,500. This means if price decides to break above $10,500 and starts a new bull-run, there is a chance that you might have just missed out on the biggest opportunity in your life," the trader writes, explaining that this could be the beginning of a new bull run for BTC.
Meanwhile, Ripple (XRP) may not be in a good place with a Bear market. Its price would currently be in a resistance section.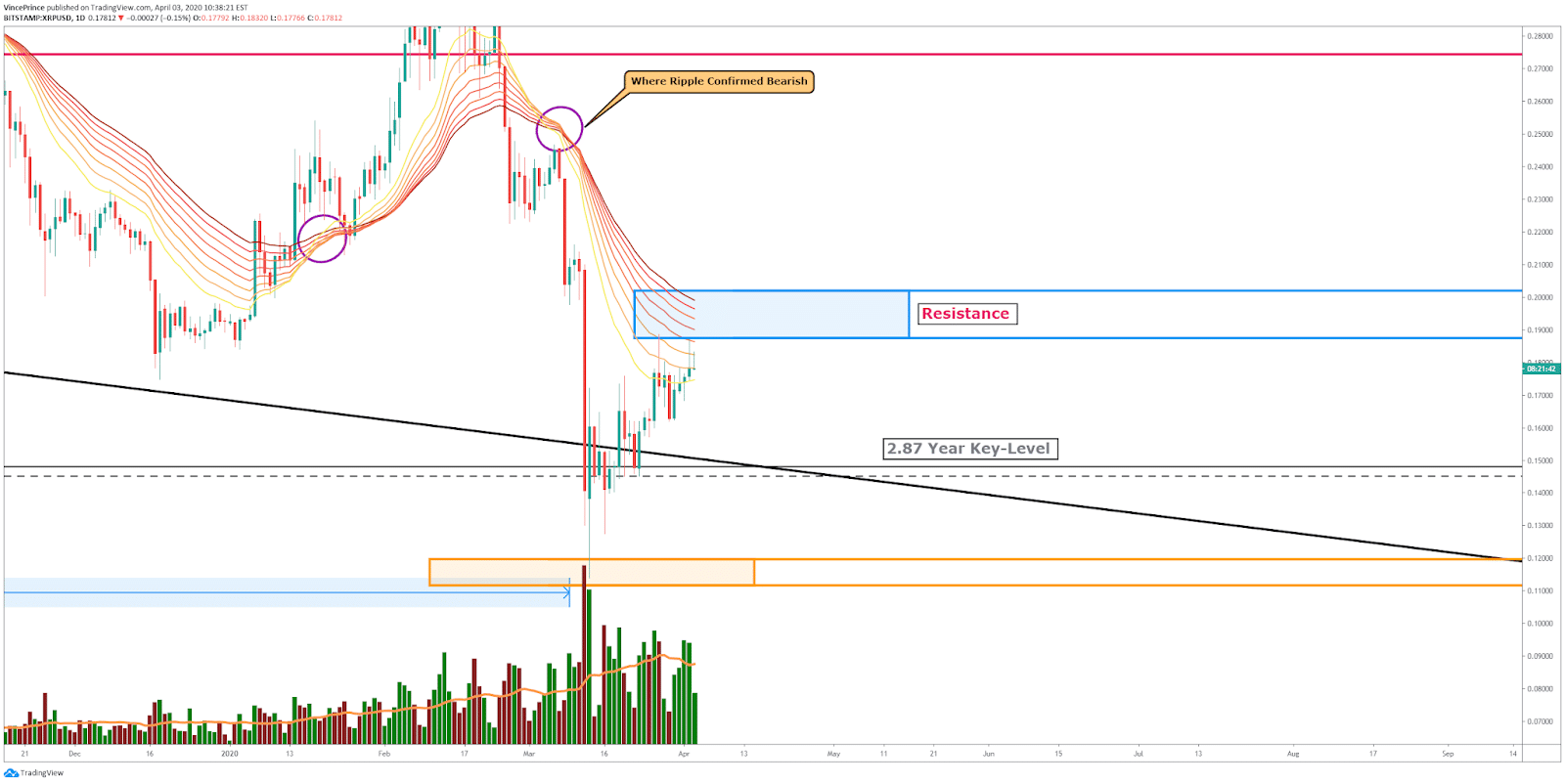 "Ripple first needs to take out several resistance levels above our heads, at first, this is the blue big resistance box you see in my chart, this is the major factor which has to be taken out for a possible bullish continuation on the middle-term-perspective!", explains another trader in relation to Ripple.