The first data are emerging about the volumes reached by PayPal's crypto services to American users, and it turns out that they are not as impressive as one would expect, seeing as the Binance exchange far surpasses them. 
As shown by the Paxos chart, PayPal's volumes are quite insignificant.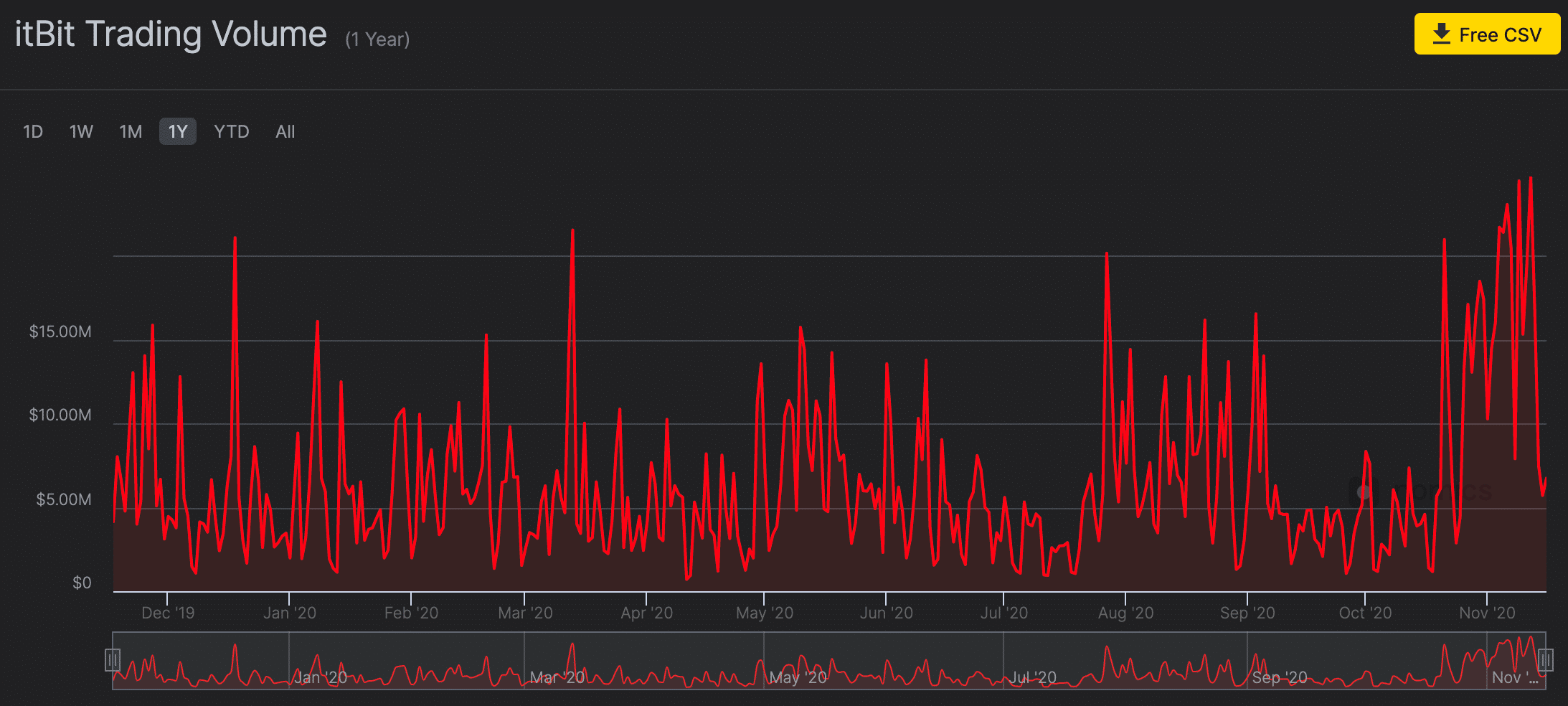 PayPal uses the Paxos service to manage transactions and, from the previous chart, it is clear that volumes have risen from around $5 million to over $25 million in recent months, showing that some users are using the platform to buy crypto. 
These are interesting numbers, but they are not enough to worry the big names in the industry like Coinbase or Binance itself, as pointed out by the CEO of Binance himself, Changpeng Zhao. 
In fact, Binance alone accounts for just under $10 billion, while Huobi has volumes of just under $7 billion and Coinbase Pro is in third place with nearly $400 million, numbers that certainly cannot compete with what PayPal has achieved in recent weeks.
Why Binance's volumes are greater than PayPal's
Surely this is only the beginning for the centralized platform and it is important to remember that for the moment the service is only open to US territories, and not to the whole world.
This means that Europe, with all its countries, is also missing, which could give a boost to the volumes generated on the platform. 
Moreover, at the moment there are only 4 crypto assets supported by PayPal: Bitcoin (BTC), Ethereum (ETH), Bitcoin Cash (BCH) and Litecoin (LTC), so PayPal's numbers are also attributable to the fact that it excludes users who might want to trade other cryptocurrencies. 
Besides, PayPal hasn't added stablecoins yet, tools that are widely used especially in decentralized finance (DeFi). Simply adding Tether (USDT) could push volumes further, as it is the stablecoin with the highest volumes.