Binance Coin [$620.08] has nearly doubled in value over the last 30 days and seems to be in a head to head battle with Ethereum for the industry's supreme smart contract protocol. 
Despite BNB being much more centralized than ETH, users around the world have flocked over the last year to Binance Smart Chain and BNB is basically that chain's native token since launch. Actually, you can trace the parabolic move of BNB to the launch of Binance Smart Chain as depicted on the graph below. 
Binance Coin price rise
On September 1, 2020, Binance Smart Chain launched and it was a steady march after that launch date for BNB until BNB's first parabolic move upward. That parabolic move saw the price markup from $41.06 on January 27th to a local top of $337.08 on February 19th of this year. That's an increase of 720.94% over a 23-day time span. 
BNB price consolidation began on February 19th and ended on March 24th, a 33 day span before BNB went completely nuclear again. The ensuing markup occurred over 19 days, from the bottom on March 24th to the next local top on April 12th. The BNB price went from $248.35 to $598.55, an increase of 141.01%. 
BNB is now +3521.8% over the last 12 months and if history continues to repeat could be due for another big markup soon.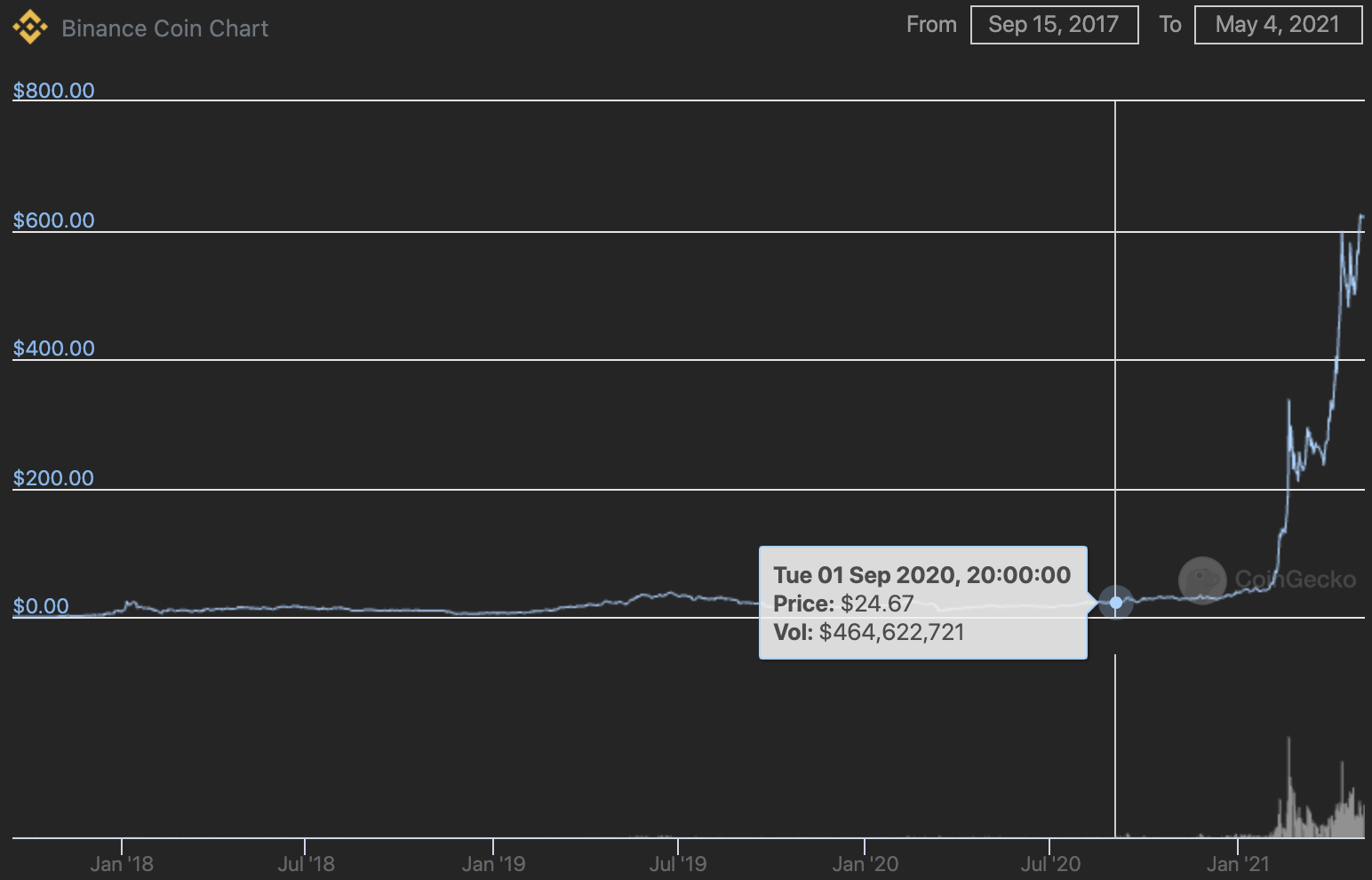 ChainLink price makes New All-Time High 
ChainLink made a new ATH of $48.31 on Monday after weeks of consolidation between $30 and it's former ATH of $44.05.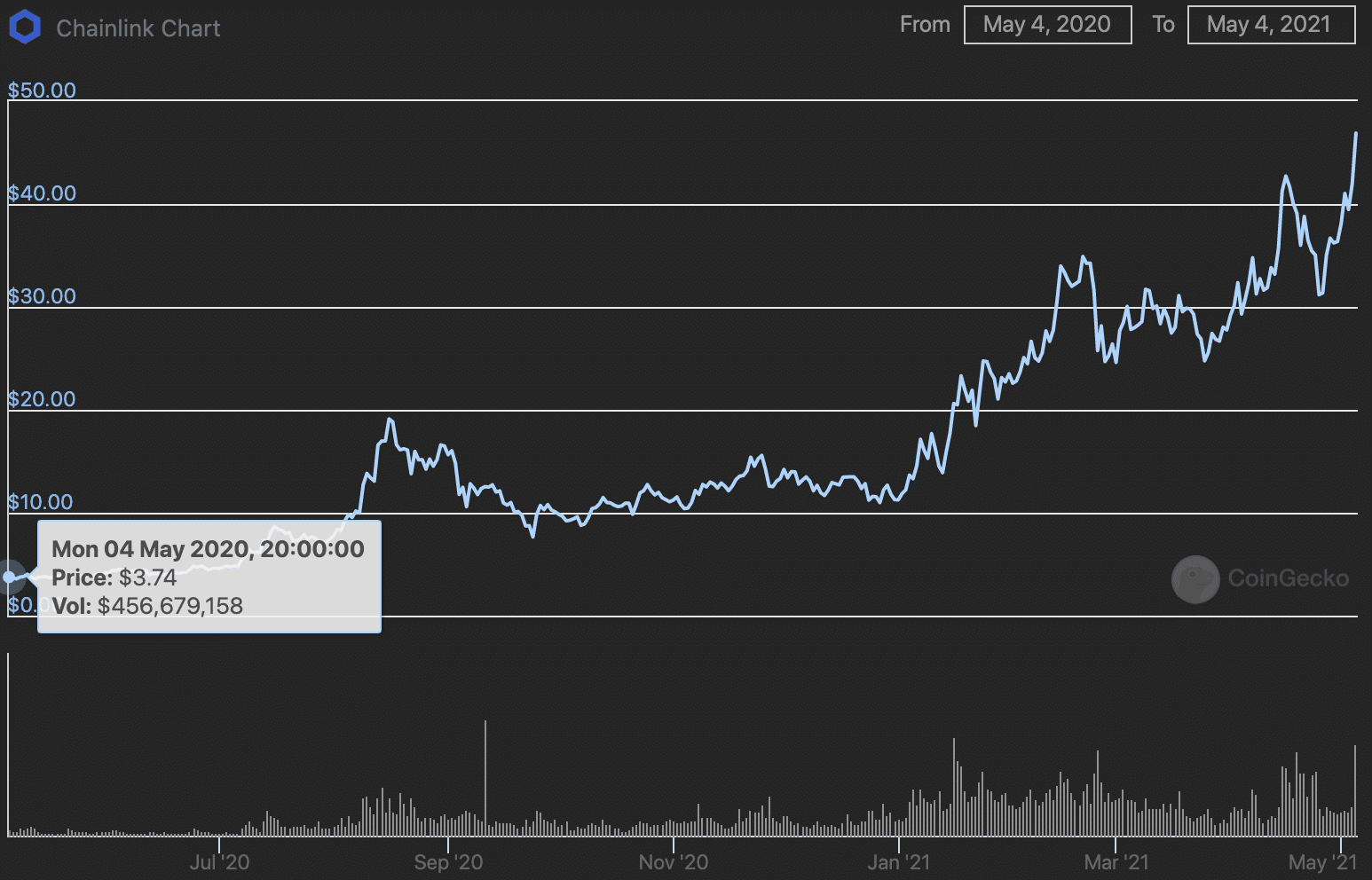 Recently, the ChainLink team released ChainLink white paper 2.0, a 136 page outline on the future of the oracle giant. With the massive increase of decentralized financial products that have emerged over the last year and LINK securing much of that value across networks, there's a lot of speculation about the future price of LINK.
Just last week, Co-Founder and CEO of ChainLink Labs, Sergey Nazarov, appeared on the Lex Fridman podcast. When asked about the future promise of decentralized finance he responded,  'you can probably add a couple of zeros' summing up nicely the potential for continuing the progress that has been made over the DeFi landscape recently.
From late spring until late summer 2020, the LINK price rose from $3.74 on May 4th to $19.11 on August 15th, an increase of 410.96%.