The sentiment around Bitcoin and the cryptocurrency market as a whole is starting to resemble last summer when Bitcoin was hovering around just $10k. 
With some still focused on $100k plus BTC and belief in many six figure predictions unwaning, others have turned more bearish and are calling for $12k-$15k BTC next. 
Logic indicates only one group can probably be right because if BTC breaks down below the former 2017 all-time high of just under $20,000 then a new crypto winter will likely be imminent. 
Bitcoin Price Analysis 
Bitcoin [$36,102] is +3.9% for the last 24 hours at the time of writing. BTC has managed to bounce again in the low $30k's and has rallied more than $3k over the last 48 hours. 
There's no good way to paint the last 30 days of price action for BTC but assets don't go straight up forever. BTC is -37.2% for the last 30 days and it's now been 6 full weeks since its ATH of $64,804 was made. 
The 7 day LOW is $33,179 and 7 day HIGH is $39,406. The Bitcoin network has now been running without pause for 4,531 consecutive days.
Bitcoin had a Sunday / Weekly candle close of $35,505. 
Stock to flow
One of the most appreciated models in all of crypto is @100trillionusd's bitcoin stock to flow model. 
He tweeted on May 28th an important reminder: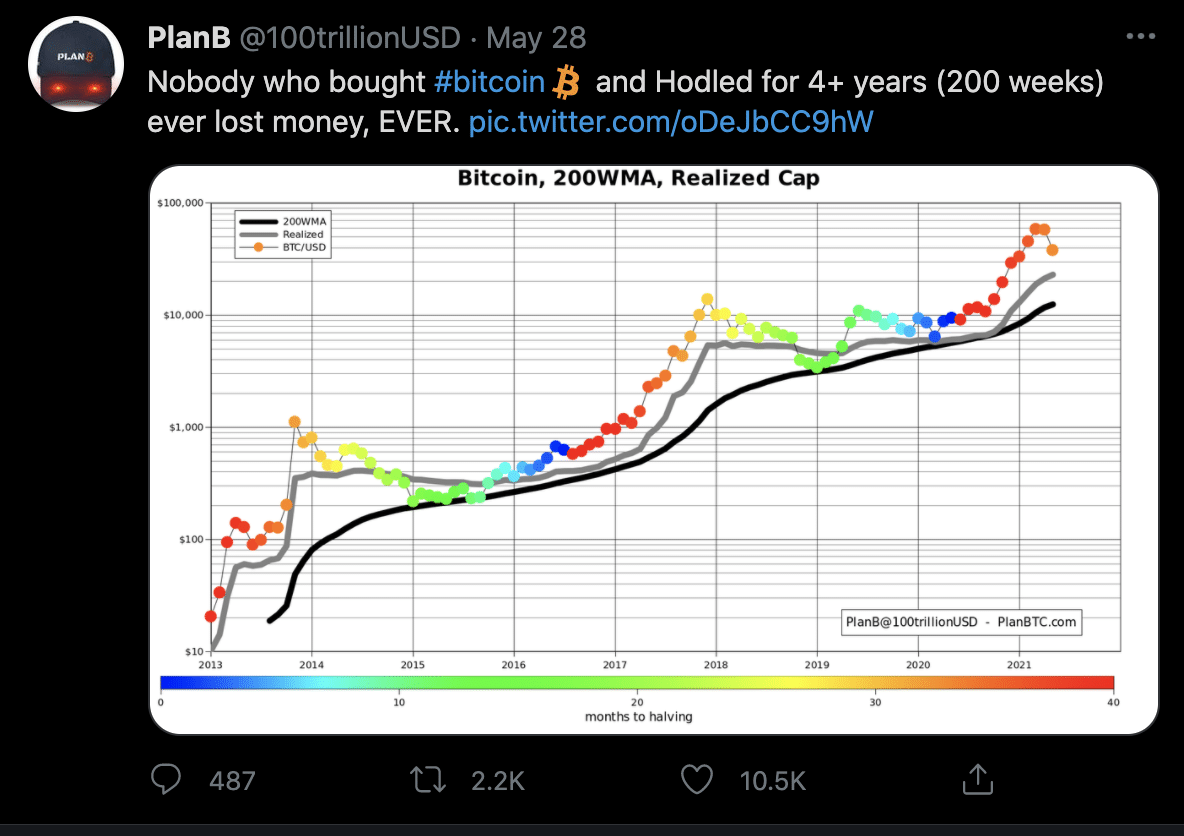 The stock-to-flow [S2F] model measures the relationship between the presently available stock of bitcoins and the production rate of bitcoins. The S2F Model first gained prominence in the precious metals market but it's also used to try and predict the price of other commodities as well. 
Based on PlanB's own research and S2F Model he's made price predictions exceeding six figures and has predicted a $288k bitcoin. 
Currently, bitcoin is just below the price plotted on the graph. He's stated publicly that if bitcoin doesn't find itself climbing higher after a few months that the S2F Model may be invalidated.   
U.S. Dollar 
Another chart to keep track of during these uncertain times is the U.S. Dollar chart – the world's reserve currency has also been trending downward.  
During the past year inverse correlation between bitcoin and the U.S. Dollar has been a recurring scenario.
The 1-Week Chart of the U.S. Dollar is looking super bearish at the time of writing. If the U.S. Dollar continues to dip this could be short term fuel to help lift bitcoin to make the reversal bulls are seeking.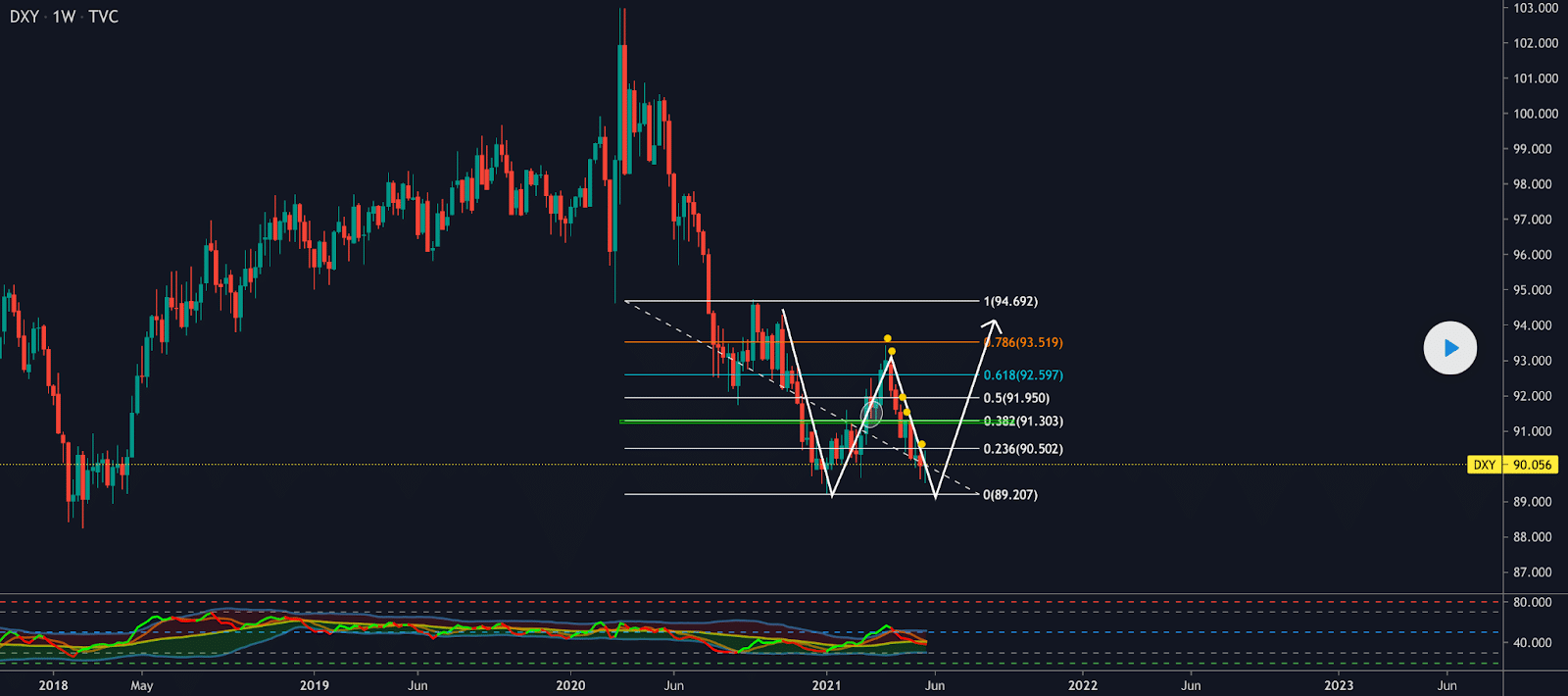 Chart from tradingview user, BloomFX_Signals 
A contrary bearish scenario would be one where bitcoin buyers can't push the price higher and fail to break overhead resistance –  while paired with higher lows on the U.S. Dollar this scenario could spell a prolonged downtrend for bitcoin.