Bitfarms has announced the construction of a Bitcoin mega mining farm in Argentina. 
Bitfarms focuses on renewable energy 
Bitfarms is a Canadian Bitcoin mining company founded in 2017. The first of its kind to complete a long-term prospectus with the Ontario Securities Commission. The company went public in July 2019.
It is currently also listed on the Nasdaq, as well as in Toronto, under the ticker BITF. 
It owns five industrial-scale plants in Quebec, more than 99% of which are powered by renewable hydroelectricity. 
A new bitcoin mining farm in Argentina
It recently began construction of a plant in Argentina as well. The new facility is expected to add up to 210 megawatts of power as early as 2022, thanks to electricity supplied by a private power company.
The new plant will be housed on the land of a private power company. This is because the low demand for electricity in the area has allowed the company itself to sign an eight-year agreement with Bitfarms. To date, most of the design and engineering development work for the new plant has been completed, and site preparation has already begun.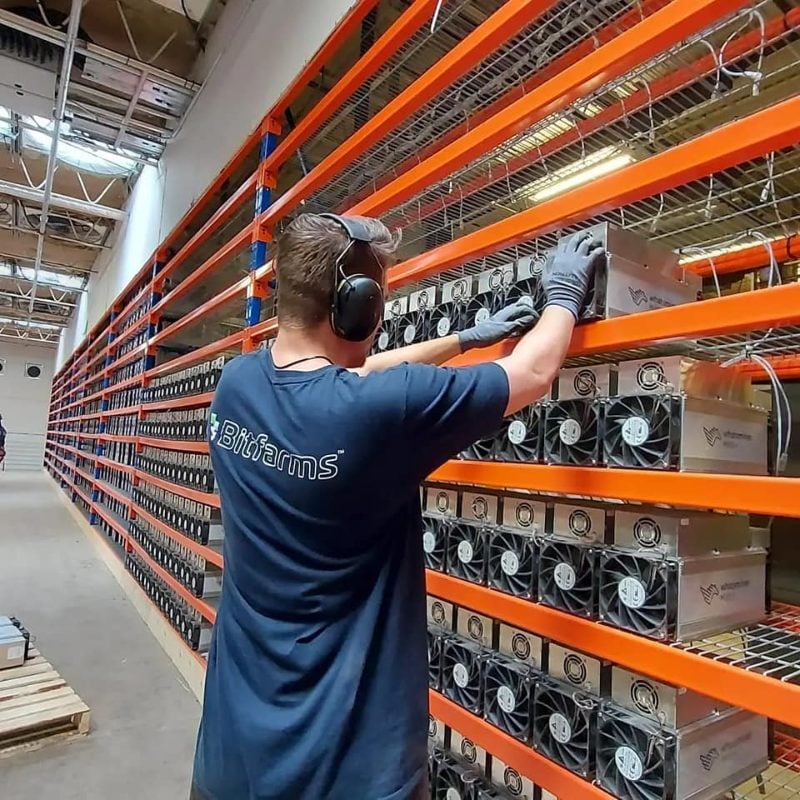 The mining farm is expected to house over 55,000 pieces of equipment, including 48,000 state-of-the-art MicroBT miners purchased in early 2021. 
Bitfarms CEO Emiliano Grodzki said: 
"Combined with the expansion in Quebec, Canada and our planned build-out in Paraguay, we are positioned to achieve our corporate target of 8 exahash per second by year-end 2022. The Argentina facility is planned to produce Bitcoin using power at the attractive rate of just US 2.2 cents per kilowatt hour, substantially reducing our already low cost of mining Bitcoin".
In total to date around 160 EH/s are used for bitcoin mining worldwide, Bitfarms alone aims to have 5% of the entire bitcoin hashrate. 
Bitfarms aims for a percentage of the hashrate
Every 10 minutes, 6.25 BTC are awarded to those who manage to mine a new block on the Bitcoin blockchain, or about 900 BTC per day. At a price of over $55,000 per Bitcoin, miners around the world are collectively rewarded with over $50 million in BTC every day for their work in verifying and validating transactions. 
Should Bitfarms manage to reach 5% of the total hashrate, it could collect around $2.5 million per day in rewards for the work of mining the hashes that validate blocks. 
During 2021, BITF's share price on the stock exchange rose from $2.25 to $5.25, peaking at over $8 in February. To date, it has gained 133%, which is more than the 93% gained by BTC over the same period.