According to Santiment, Polkadot (DOT) has been emerging as a real top asset for some time now. 
📊 As many #altcoins have declined, #Polkadot has emerged as a top asset receiving a major uptick in attention. 17% of discussions related to top 100 #crypto assets are discussing $DOT, in tandem with sentiment being at its most negative in 2 months. https://t.co/wZFlwQPG9A pic.twitter.com/Q1QB4ppAwu

— Santiment (@santimentfeed) November 17, 2021
Social dominance strengthens Polkadot
Polkadot's "social dominance" has been increasing dramatically over the past few days. This refers to the percentage of posts and comments on social networks dedicated to this project compared to the total number of posts and comments published on social networks regarding the top 100 crypto projects. 
Until October, the weekly average for this parameter rarely exceeded 3% for Polkadot, but since the beginning of November, it has risen first to 4%, and then to peaks of over 8%. 
Taking individual daily hourly data, however, the peak was just today, as at one point in time more than 17% of all cryptocurrency-related posts and comments on social networks were about Polkadot. 
The main reason for this recent rise is most likely related to the success of the parachain auctions, the announcement of which alone had the power to send the price of DOT to new all-time highs earlier this month. 
Furthermore, since social dominance is a percentage that does not directly measure absolute values but only the ratio to those of other projects, the significant drop in the crypto market in recent days has certainly reduced the number of posts and social comments dedicated to many other projects. These certainly include all those that had dominated the social networks in recent weeks, in particular Shiba Inu.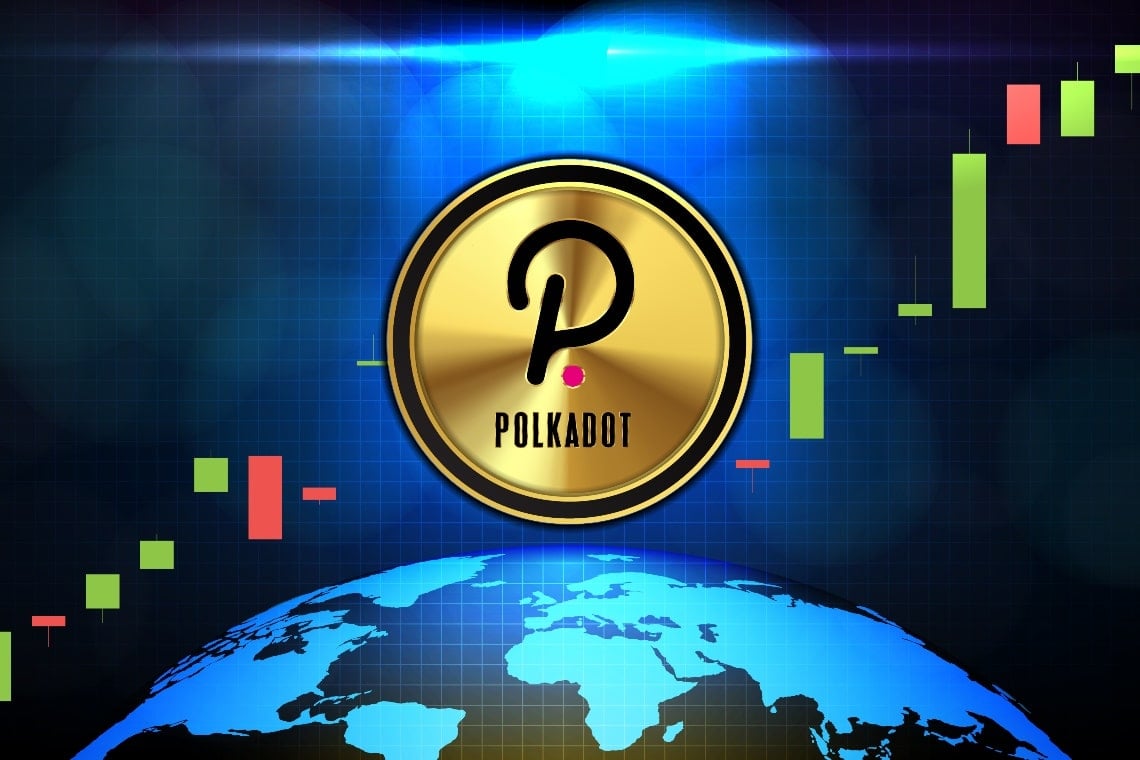 Polkadot, top asset bucking the trend
Santiment also points out that crypto sentiment on social networks is currently at its lowest in two months, whereas it has been very high in the past sixty days, mainly due to the continuous and in some cases sensational price rises of certain cryptocurrencies. 
In other words, while the crypto market is cooling down, the interest in Polkadot isn't fading, or at least much less compared to other major crypto projects. 
Falling price for DOT
It is worth mentioning, however, that the price of DOT is also falling these days. 
After the all-time high of November 4, at almost $55, it has fallen to below $40, which is a similar level to the end of October. 
DOT is now losing 5.7%, while compared to a week ago it is losing 22%, and compared to November 4 it is losing 27%. Yet it is only down 6% from a month ago, and is currently up 780% compared to last year.