JP Morgan analyst Douglas Anmuth revises Netflix's new subscriber numbers down by 2.3 million in the fourth quarter of 2021.
The Squid Game effect
On the wave of enthusiasm for the release of the South Korean series Squid Game at the end of September last year, the number of new subscriptions rose rapidly, giving rise to the neologism "Squid Game effect".
This effect, while notable, was short-lived and the fourth quarter proved to be more uphill than expected, putting Netflix's (NFLX NASDAQ) guidance target of 8.5 million in serious difficulty.
The glass, however, is not half empty, far from it.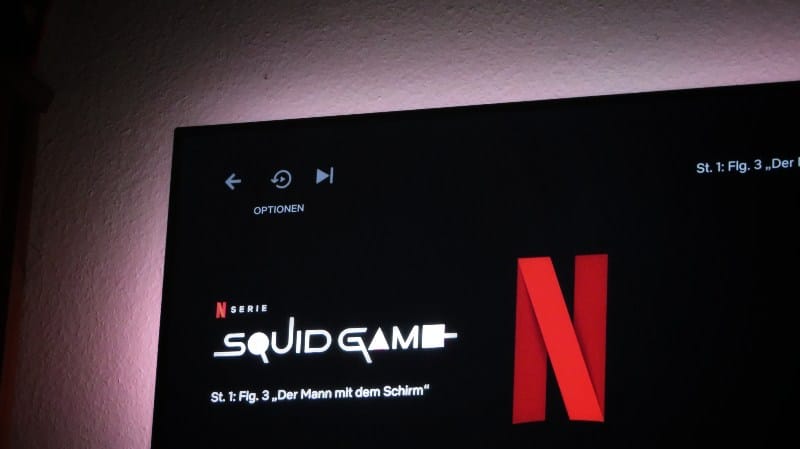 New Netflix releases
As the holiday season approached, two more releases, one a standalone and the other a series, arrived to help out. 
"Don't Look Up", a doomsday comedy that lays bare the fragility of the human soul with a stellar cast including Leonardo DiCaprio, Jennifer Lawrence and Timothée Chalamet, and the second season of "The Witcher", a fantasy series starring Henry Cavill (the actor who plays Superman in the DC universe and who is in the running for the next James Bond) inspired by the game of the same name, both arrived during the festive season with the arduous task of filling the gap of new subscribers to the 3rd millennium Blockbuster.
In particular, "Don't Look Up" achieved astonishing results, setting an all-time record for viewing hours in a single week, with 152.3 million hours, proving to be an excellent booster and jumping to third place among the most viewed films ever on the platform in its first month of release, just behind Bird Box and Red Notice. 
JP Morgan's analysis of Netflix
In his analysis, Anmuth lowers his user estimates for the first quarter of 2022 from 6.5 million to 5.5 million and lowers his target price from $750 to $725.
On 20 January, Netflix will unveil its official figures for the fourth quarter of 2021. 
In essence, the new year turns out to be crucial for the future of streaming services in general and in the specific case of Netflix, due to competition from Disney+, HBO max and Amazon Prime above all. The absence (due to avoidance) of lockdowns on the horizon sharpen the competition in this sector, which has a huge market field to develop as far as Asian countries are concerned, with content that potentially caters to the East. Furthermore, if it is able to embrace the opportunities of the metaverse, NFTs and Blockchain in general, it will be able to evolve and redesign entertainment once again.
To sum up, Netflix is taking a hit but investors are calm in the long run, we just have to wait until the 20th to see what happens next.