The president of El Salvador Nayib Bukele has bought another 410 Bitcoin taking advantage of the latest drop. But this strategy is starting to become worrisome.
Bukele's latest Bitcoin purchase.
In recent days, to be exact on 14 January, there had been a drop in Bitcoin but this time Nayib Bukele had not been able to buy BTC to put into the coffers of El Salvador. Not even a week later, behold a new Bitcoin drop, even stronger. The difference between the collapse of a week ago and the one of these days, is that this time BTC has broken the support of $40,000. 
Bukele took the opportunity to go shopping: another 410 BTC paid a total of $15 million. This purchase was also announced with a tweet full of enthusiasm:
Nope, I was wrong, didn't miss it.

El Salvador just bought 410 #bitcoin for only 15 million dollars 🥳

Some guys are selling really cheap 🤷🏻‍♂️ https://t.co/vEUEzp5UdU

— Nayib Bukele 🇸🇻 (@nayibbukele) January 21, 2022
It is confirmation of how much Bukele believes in the opportunities offered by Bitcoin to get El Salvador's finances back on track.
However, this strategy of his is puzzling more than a few.
Criticism of El Salvador's Bitcoin strategy
It is Bloomberg that notes that Bukele's strategy of continuing to purchase Bitcoin is losing money to El Salvador's already struggling coffers. 
With data updated to 12 January, according to the business newspaper, Bukele has purchased 1391 BTC for a total of about $71 million. There is one problem though. The continued purchases occurred when Bitcoin was at prices between $45,000 and $60,000. After a record high in early November near $70,000, the price of BTC reversed course so that it is now worth $33,000 and the total value of those BTC is now about $45 million. 
A 25 million loss. It's clear that Bukele's strategy certainly can't be said to be winning, net of the enthusiastic "buy the dip" tweets. Bukele has no choice but to continue with his bet and buy Bitcoin again and again, taking advantage of the low prices these days. But he must also hope that the market is not entering the dreaded "bear phase" because otherwise El Salvador's coffers are bound to suffer. And on the coffers of El Salvador hang the fates of 6 million people.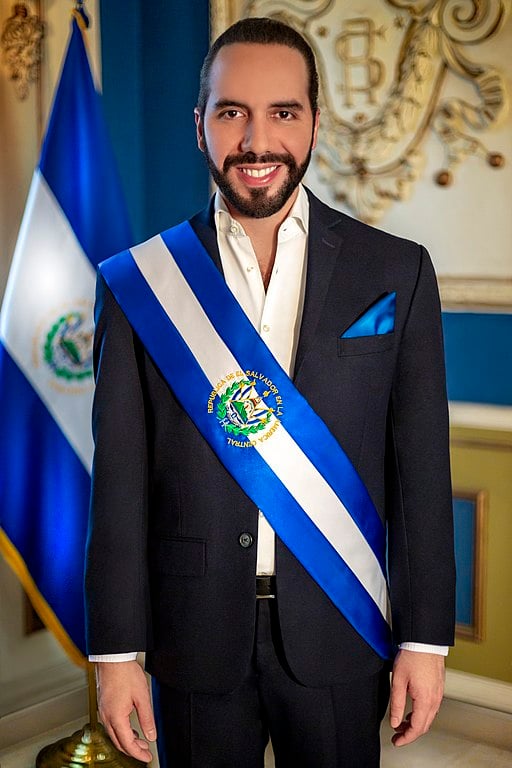 Is Bitcoin really an advantage for El Salvador?
One has to ask this question when reading Fortune's analysis of the words of Johns Hopkins University applied economics professor Steve Hanke. He is one of the professors who advised the then government of El Salvador in 2001 to adopt the US dollar. 
One of the narratives with which Bukele justified the adoption of Ley Bitcoin was the reduction in the cost of remittances. But, Hanke reasoned, El Salvador was paying already low commission costs for sending money from other countries to San Salvador. 
In contrast, sending Bitcoin doesn't improve the situation, because Salvadorans who aren't exactly accustomed to BTC anyway exchange it for US dollars, and that has commission costs depending on the exchanges. According to Hanke, in practice, sending remittances in Bitcoin costs between 7% and 9.5% in commissions, three times more than traditional remittances. 
The debt crisis
El Salvador has long been negotiating with the IMF for a $1.3 billion loan. The IMF is skeptical and has also been very critical of adopting BTC as legal tender. It's likely that it doesn't want BTC as collateral, because if this is the consecration of Bitcoin in the world of state finance, it would also be a risk that the IMF is probably not willing to take. 
But El Salvador is also grappling with bonds that are worth less and less and are now judged by rating agencies to be "highly speculative." They mature in 2023 and Bukele will have to honor that debt. Otherwise, default will occur. He is probably counting on doing that with the Bitcoin strategy as well, but the market at this very moment is not smiling at him at all. 
The crypto community is looking at El Salvador with enthusiasm, but if Bukele's experiment drags the country to the brink of bankruptcy, Bitcoin would also be a failure and a betrayal of the values for which it was born.