Today the European Commission announced that they are adding cryptocurrencies to the sanctions on Russia. 
We are further tightening the net of sanctions responding to Russia's military aggression against Ukraine

🔹Listing 160 individuals: oligarchs, Russian Federation Council members
🔹Belarus banking sector
🔹Export of maritime navigation technology to Russia
🔹Adding crypto-assets

— European Commission 🇪🇺 (@EU_Commission) March 9, 2022
Crypto involved in EU Sanctions against Russia
They also added 160 oligarchs and members of the Russian Federation Council to the list of people banned from the European financial system, as well as the entire Belarusian banking sector, and blocked the export of maritime navigation technology to Russia. 
The European Commission accepted the member states' request to adopt additional targeted sanctions, due to the situation in Ukraine and Belarus' involvement in the aggression.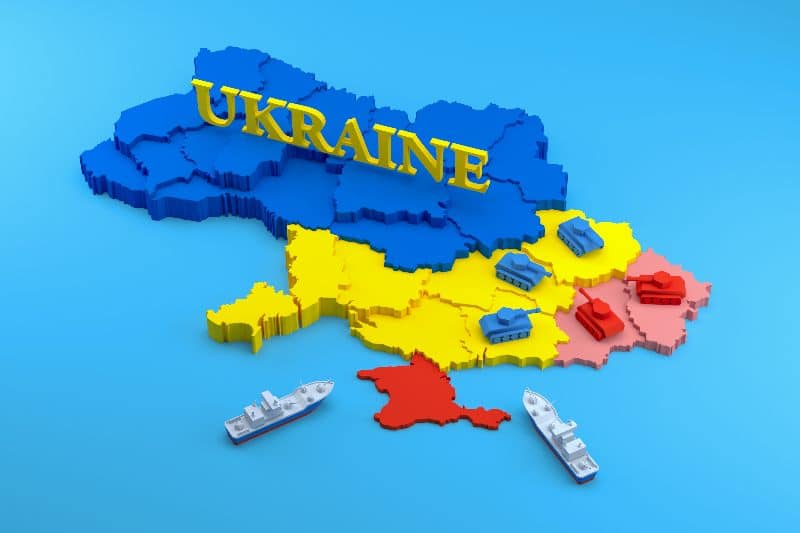 Cryptocurrencies as "transferable securities"
These recent amendments create more restrictions on Russia and Belarus, with the aim of ensuring that sanctions cannot be circumvented. 
SWIFT bans are introduced for Belarus similar to those already introduced for Russia, while cryptocurrencies are equated with restricted "transferable securities". 
In fact, the EU has further clarified the notion of "transferable securities" to clearly include cryptocurrencies, and confirmed that loans and credit can be provided by any means, including crypto. 
The official statement adds: 
"Today's decision builds on the wide-ranging and unprecedented packages of measures the EU has been taking in response to Russia's acts of aggression on Ukraine's territorial integrity. As guardian of the EU Treaties, the European Commission is in charge of monitoring the enforcement of EU sanctions across the Union. The EU stands united in its solidarity with Ukraine and will continue to support Ukraine and its people together with its international partners, including through additional political, financial and humanitarian support".
Therefore, no new specific sanctions on cryptocurrencies have been approved, but they have simply been equated with transferable securities so that the restrictions already in place also apply to them. 
However, it is worth remembering that classic financial securities are traded through authorized intermediaries, so all transactions can easily be blocked or restricted. 
On the other hand, cryptocurrencies can also be traded directly between citizens, thanks to P2P tools without intermediaries. So using P2P tools, there is no way to block them. 
Sanctions can therefore only be applied to cryptocurrency transactions involving regulated intermediaries, such as centralized exchanges.