The well-known web browser Opera has announced an integration with BNB Chain, the blockchain of Binance Coin (BNB).
.@BNBCHAIN comes to Opera Crypto Browser! Starting today, Buy $BNB in your Opera wallet and access your favourite BNB chain dapps, from @PancakeSwap to @StarSharks_SSS, on both Desktop and Android, with iOS coming soon!https://t.co/5XTi7T1qPC pic.twitter.com/dhppgtJvia

— Opera Crypto (@Opera_Crypto) May 5, 2022
New Opera development on BNB Chain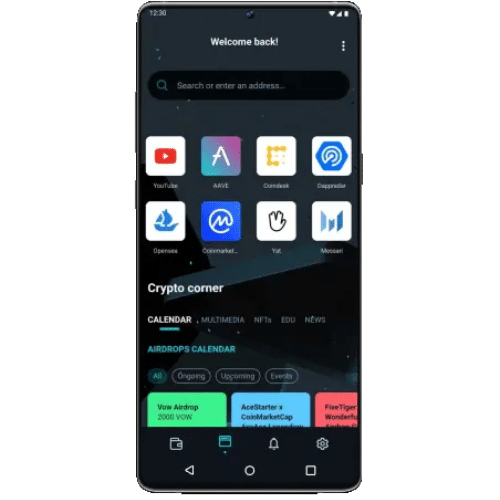 Thanks to this integration it is now possible to buy BNB directly from Opera's wallet and access BNB Chain dApps such as Pancake Swap, 1inch and BiSwap, but also DRIP Venus, Tranchess, Treehouse, ApeSwap and AutoShark Finance.
Opera has around 350 million users worldwide, and now integrates with 1,300 active dApps. 
These include numerous gaming dApps, including StarSharks, Thetan Arena, StarryNift and SecondLive, and NFT applications such as Galaxy, NFTrade and Galler. 
BNB Chain now has more than 4 million weekly unique active users, an average of 36 million transactions per month and $13 billion in TVL.
Opera is a browser that suffers a bit from the disproportionate competition especially from Chrome and Firefox, but thanks to its crypto turnaround it is trying to carve out a niche in which it has very few competitors, apart from Brave. 
The functionalities of the new Opera 
The new version of the browser includes for example a crypto news and data aggregator called "Crypto Corner", and on the home page it can show real-time crypto updates, cryptocurrency price reports, airdrop news and more. It also allows access to Apps and Web3 domains in the same way as normal Web2 domains. 
The goal of the Norwegian browser is to make surfing the Web 3.0 easy for the common user. 
Opera's EVP Mobile, Jorgen Arnesen, said: 
"We are positive that today's integration with the BNB Chain ecosystem will offer even greater functionality for both new and experienced Web3 users. With a host of leading BNB Chain dApps already onboarded, and with the Opera Crypto Browser's user-friendly and intuitive interface, Opera continues to provide meaningful utility and user friendliness that is needed in order for Web3 to reach mass adoption in the long term".
BNB Chain vice president Patrick Degenhardt added: 
"The objective of the BNB Chain community is to build the infrastructure powering the world's parallel virtual ecosystem and attract the next billion people to crypto. Additionally, boosting the adoption of digital assets and blockchain technology requires major efforts on Web2 and Web3 integration. Opera's Crypto Browser connects those two worlds. We are thrilled that this integration will grant Opera's 350 million active users access to over 1,300 active BNB Chain dApps and their funds".