This past weekend saw the Formula 1 (F1) race in Monte Carlo, one of the world's best-known circuits for this type of competition.
And this was the occasion for several crypto companies to sponsor the different cars in the race.
As many as six cars of the different teams were sponsored by cryptocurrency companies, including Binance, Bybit, Fantom, FTX, Crypto.com, Tezos and others.
Here is an image from Motorsport.com summarising the different designs: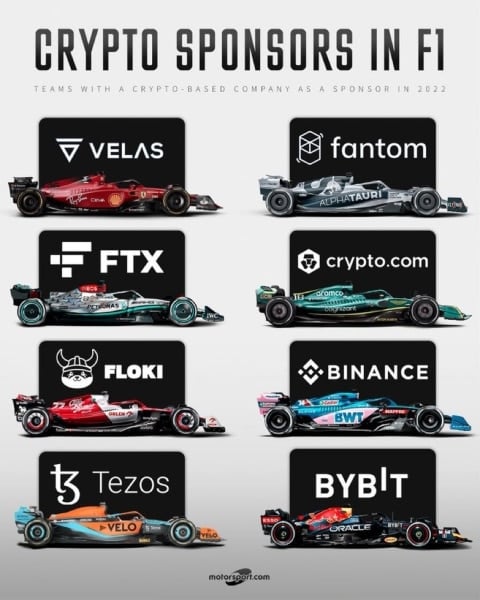 However, it is not only at the level of advertising on cars that crypto is leading the way during this Formula 1. 
Racing also in the Nemesis metaverse
For example, The Nemesis metaverse has launched its first metaverse dedicated to the world of Formula 1 racing.
In fact, the team of The Nemesis took inspiration from the Monte Carlo circuit, with its typical track and city context, to create a metaverse hosting a real speed race in an F1 car.
The Cryptonomist partner of the event
Last but not least, it is worth mentioning that The Cryptonomist is also one of the partners of the Monte Carlo race and, indeed, our magazine's logo was scattered around the circuit and on the various advertising corners during the race. A very important achievement, it must be said, given that it is the only crypto magazine present and invited to the event.