There are only a few days left until 13 June, when the Swiss town of Lugano will host the Metaforum event, which our magazine The Cryptonomist is co-organizing with the company Finlantern, an event organizer.
Last days for discounts on tickets to the Metaforum in Lugano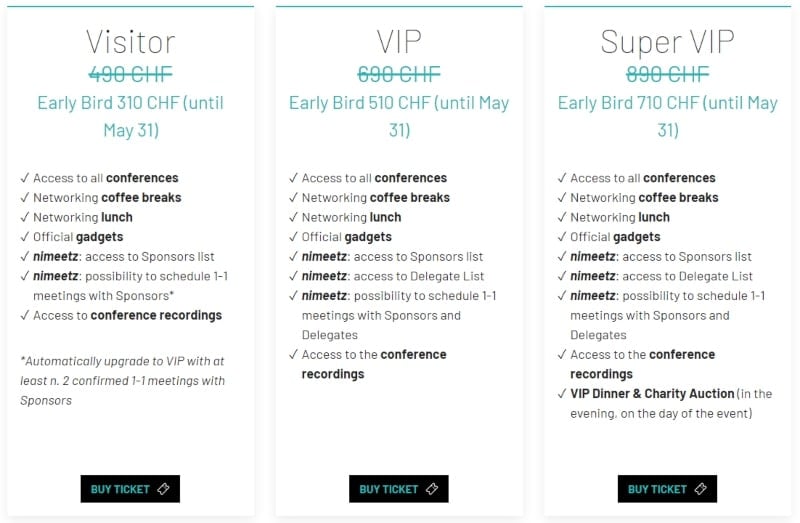 Metaforum will be held at the LAC museum on Lugano's lakeside promenade, with a part dedicated to stands for the event's sponsors and partners, and a part for conferences in Italian and English – there will be simultaneous translations for all the speeches.
Today, 31 May, is also the last day to take advantage of the discount tickets, currently in the early bird phase.
New speakers have recently been added to the programme, such as Alex Reinhardt of PLC Ultima, Alessandro Brunello of Wrong Theory, artist Paola Pinna, trader Federico Izzi, Patrick Jusic of Poseidon Group and many others.
Here is the list of keynote speakers:
John Crain

, CEO and co-founder of SuperRare;

Pavel Matveev

, co-founder of Wirex;

Massimo Morini

, Chief Economist Officer Algorand Foundation;

Marc Seal

of Sortium;

Influencer

Marco Montemagno

Lawyer

Andrea Minto
Alberto Maiorana

, Head of Licensing at Sorare, 

David Princay

, Head of France at Binance, 

Bitcoin maximalist

Giacomo Zucco

,

Marco Ruffa

of Pinko, 

Thomas Bertani

, CEO of Eidoo, 

Federico Morgantini

of Forbes Italy, 

Andrea Concas

of ArtRights,

the accountant

Stefano Capaccioli

, 

lawyer

Massimo Simbula

, 

Amer Nour

of Meteora;

Alessandro de Grandi

of The Nemesis
Some of the confirmed sponsors include Block Daemon, Seba Banks and 21 Shares, while the event's partners also include CryptoValley, the famous association that supports crypto in Switzerland.
During the Metaforum there will also be an exhibition of various NFT works featuring some of the industry's greatest artists such as Giovanni Motta, Skygolpe, Cesare Catania, Emanuele Dascanio, Bruno Cerasi, Federico Clapis, Dangiuz, Matteo Mauro, Marcello Baldari, Leo Caillard, Andrea Crespi, Andrea Chiampo, Niro Perrone, Paulo Renftle, Dangiuz, Simon Dee, Fabio Giampietro, Fabio Rotella, and many more.
How to get discount codes for event tickets
To attend the event, you can use the following discount codes to get an additional 20% off the Early Bird price of tickets:
METAVIS22CRYPTONOMIST: coupon for visitor ticket CHF 230 

METAVIP22CRYPTONOMIST: coupon for VIP ticket CHF 390 

METASUP22CRYPTONOMIST: coupon for SuperVIP ticket CHF 550