The Miners Choice initiative on Bitcoin Cash fees aims to expands with the support of a large mining company, ViaBTC, one of the largest mining pools. The goal is having fee-free Bitcoin Cash payments.
Leggi qui l'articolo in Italiano.
The Miners Choice initiative is carried out by Coingeek and Roger Ver and aims to make Bitcoin Cash increasingly widespread as a payment system, on the one hand by eliminating Bitcoin Cash fees for a number of transactions in each block, and on the other by removing the so-called Dust Limit, or the minimum limit below which transactions are not processed.
Until today the minimum limit of ViaBTC to validate transactions was 546 Satoshi, a hundred millionth of bitcoin, a limit that is removed allowing microtransactions of an even smaller value and suitable for the use of BCH as currency for daily trades of which micropayments are the essence.
The near removal of transactional costs will be a powerful incentive for using BCH, especially considering that credit card transactions cost even more than 1%.
The announcement must have brought luck to ViaBTC, which has seen its mining share of BCH increase, a sign of a strengthened commitment among its members.
This was the result of the last 7 days on mining (Coindance data):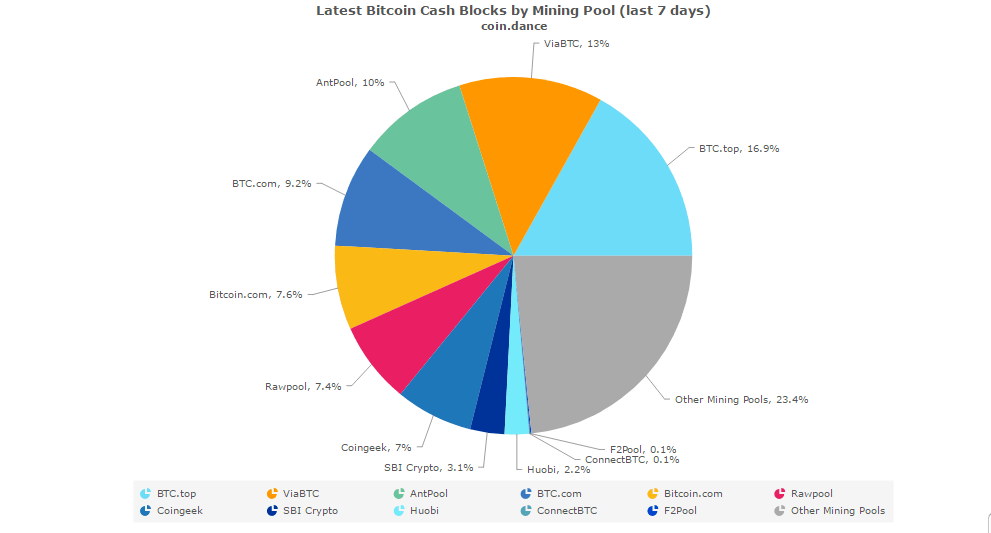 This is the evolution in the last 24 hours (June 8) :


As we see, there has been the prevalence of ViaBTC which has become the largest pool in the last 24 hours.
Obviously, the choice was appreciated by the miners. The two promoters of Miners Choice have a weight of 7.6% on Bitcoin.com and 7% on Coingeek, so the total mining with partially free transactions reaches 25%, even with the entry of the nChain pool.
In addition, the so-called Colored Coin will be created soon (tokens based on the blockchain of BHC), a bit like the ERC20 tokens are on Ethereum's blockchain.