"Cryptocurrency sentiment analysis 2019″ is Cryptonomist's report on the sentiment of crypto trader for the current year.
The analysis was based on several indicators such as:
The sentiment with respect to the development of the crypto market;

The preferred cryptocurrency by traders;

Investment methods in the cryptocurrency market
Cryptocurrency Sentiment analysis: predictions for 2019
The most interesting part is, of course, that related to optimism or pessimism about market growth. 64% were optimistic, believing that the price of cryptocurrencies will rise during 2019, while 20% responded in a more balanced way, explaining that the market will remain more or less the same like in the beginning of this year, without too many movement. The remaining 16% was divided between multiple and fragmented opinions ranging from "death and destruction" to averagely negative movements.
Traders have been given the opportunity to indicate their preferred crypto, offering the possibility of a multiple response. The preferred cryptocurrency remains bitcoin (BTC), the queen of crypto. In second place there's Ethereum (ETH) and the third place is occupied by Stellar (XLM).
Subsequently, we find Tron (TRX), Ripple (XRP) and EOS on par with 18.6% and finally Iota, Monero (XMR) and Litecoin (LTC).
 Another important issue examined in this Cryptocurrency Sentiment Analysis for 2019 is the percentage of investment made in crypto relative to traders' total assets.
28,4% stated they have invested 10% of their own wealth, while 25% less than 10%.
19% answered instead to have invested in crypto 20% of their own capital and 18,1% said 30%, a very meaningful figure.
Of these, 48% replied that they want to keep this percentage of investment, while 43% want to increase it. The remaining 9% think to decrease their position in crypto and then leave the market, at least in part.
Finally, another significant fact: most of the Italian traders surveyed invested between late 2016 and early 2017. From that period until today, bitcoin (BTC) rose by 370% while ethereum (ETH) rose by 1525%. That might explain the declared optimism.
Cryptocurrency Sentiment analysis: the reference sample
The analysis was based on a sample of about 500 Italian traders. 32% of traders were found to be between 45 and 54 years old and the same percentage were traders between 35 and 44 years of age.
A slightly smaller percentage concerned traders between the ages of 25 and 45. The rest is under 24 and over 54.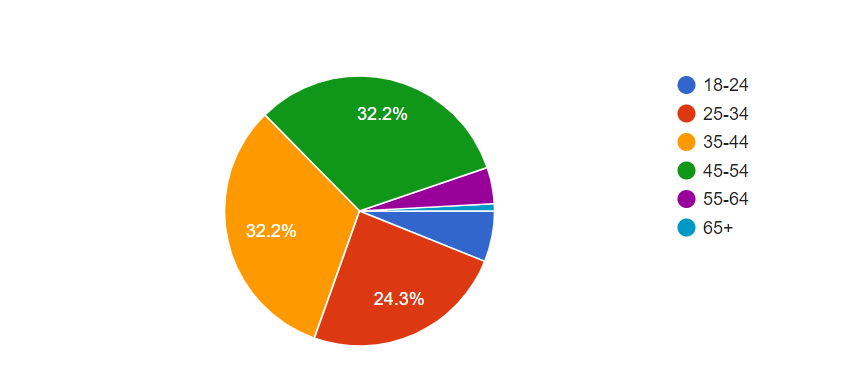 The "Cryptocurrency sentiment analysis 2019" report was carried out in collaboration with BigBit, Binance Italia, Criptovalute Italia Trading and many others.
BigBit is a paid service that provides trading signals for the most important cryptocurrencies and ICOs in circulation. BigBit is a Swiss company founded in 2016 and among the cryptocurrencies currently in their portfolio, there are bitcoin, ethereum, tron, ripple and many more.