Listen this article
download
XRP is Ripple's cryptocurrency, and has the second largest market capitalisation after Bitcoin, but who accepts Ripple (XRP) as payment?
Some cryptocurrency payment gateways, such as Coingate, allow to easily and quickly add XRP to the payment methods of a website, so any website that uses Coingate among its payment gateways also supports XRP payments.
Moreover, Ripple has designed XRP to make transactions very fast and secure and to provide liquidity to financial institutions. Therefore, in addition to being a transactional currency, it is also used for other purposes by banks, exchanges, and companies that provide payment services.
However, to tell the truth, the ones mentioned above are the most common XRP use cases. This means that XRP is not very widespread as a means of payment for purchases yet. Coinbase Commerce, for example, doesn't support it.
On XRP chat you can find a list of merchants who accept XRP as a payment currency, but they are less than 40.
The most famous is probably Overstock, which has been accepting cryptocurrencies since 2014.
The online bitcoin.com store is also among those included in the list of merchants who accept XRP, but the products on sale are not many.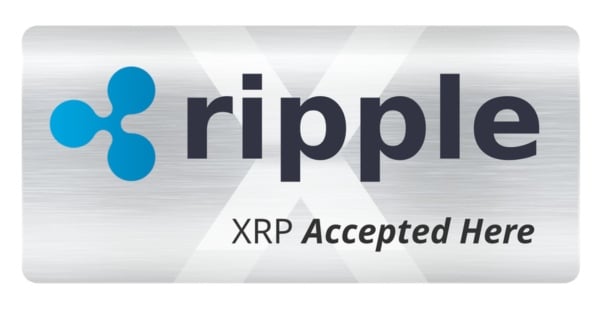 Among the most represented merchant categories, there are Hosting and VPN service providers, shops selling tobacco and electronic cigarettes and general stores, including Bitcoin Superstore, where you can buy electronic gift cards with cryptocurrencies, which then can be used to make purchases on many online websites that only accept fiat currencies.
Surely, comparing this list with the map of more than 14,000 stores that accept bitcoin in the world, it can be noticed that the spread of XRP as a means of payment is even more restricted than that of other cryptocurrencies, precisely because the main XRP use cases concern financial institutions and payment processors.
On ripple.com/use-cases, for example, you can see that the list of RippleNet platform users is much larger than the number of stores that accept XRP.
XRP and RippleNet, however, are two different things: XRP is the cryptocurrency created by Ripple, while RippleNet is the platform created precisely for financial institutions and payment processors.