The NEO blockchain team opened a few days ago a new office in Seattle and, thanks to this news, the price of the crypto has risen, reaching yesterday a value of 8.72 dollars.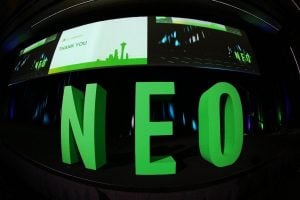 Currently, however, the graphs of the crypto on Coinmarketcap show a small decline of almost 2%.
The news of the new office was given last February 16 during the DevCon conference that was held in Seattle.
The new NEO office, which will open by the end of February, will be led by the former Microsoft John deVadoss, and new recruitments are planned.
The NEO team was already working with Microsoft and other Seattle companies on partnerships and some members of the IT company spoke at DevCon 2019, including the administrative director Drew Gude.
Erik Zhang, the founder of the NEO blockchain, explained:
"Seattle has huge developer resources and a strong atmosphere of innovation, and NEO has always placed great importance in technology development. Now that NGD has set up the Seattle office, we have more resources for engineering and enhancing the NEO's developer experience to make it the most developer-friendly blockchain platform."