A few hours ago a millionaire bitcoin (BTC) transaction was made on Bittrex: in fact, $18 million in value was moved from the wallet.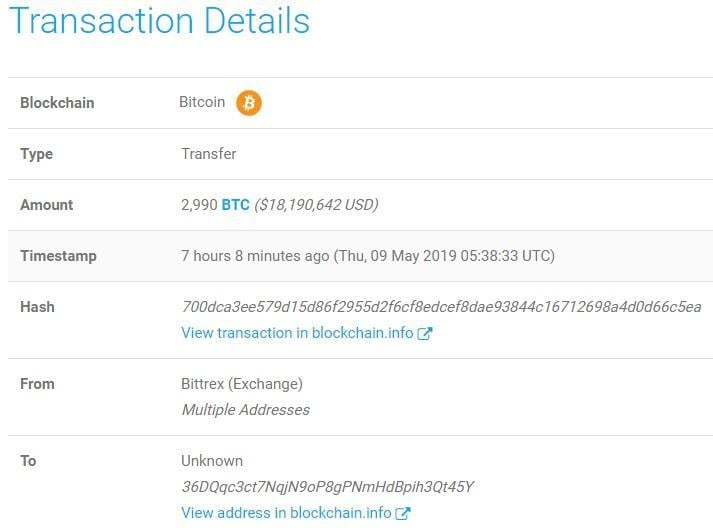 The transaction then involved the Bittrex wallet, which moved 2.990 bitcoins (BTC) to an unknown wallet, just behind the recent price increase of the same. The amount is also notable because, if we consider the recent case of the loss suffered by Binance of 7,000 BTC, it is almost half of that value.
It is likely that the transaction was made by the Bittrex wallet to take advantage of the positive market trend of the last hours: in fact, the transaction dates back to a few hours ago and in conjunction with the hype of the bitcoin value.
Many believe that the bear market phase is about to be concluded and that a bull market phase could soon start and therefore bring the value of the cryptocurrency to increase in the coming weeks.
Obviously, it's very difficult to make predictions also because in a few hours everything can change because of positive or negative news, for example as happened to the news of the Binance hack.