Telegram, a well-known instant messaging service, is working on a network called the Telegram Open Network (TON). According to some rumours, Telegram has developed a new programming language for TON and its name is Fift. 
TON network should have a lot in common with the Ethereum network: it will host decentralised applications. This project is still shrouded in mystery: for months we have not had any specific information. There's no whitepaper, no source code, and no official website.  
In the last few hours a document appeared on the net talking about this new language that would be designed specifically to be used for the development and management of smart contracts. It will also be used to enable interaction with TON Virtual Machine (TVM) and to improve its performance.
Fift, the language of Telegram Open Network (TON)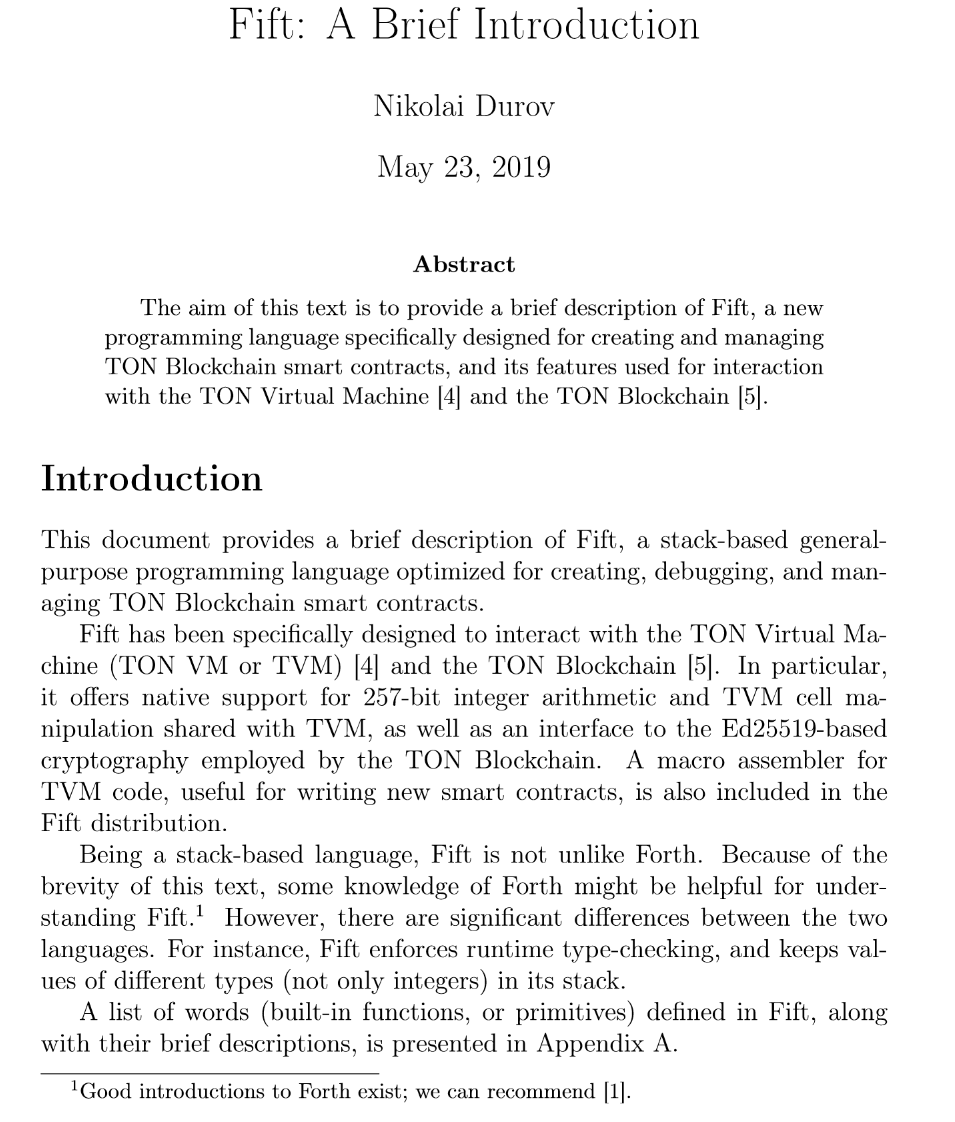 The first page of the document that introduces Fift.
 The document contains some details about Fift, including some basics and specific operations for TON. It was immediately redefined as "smart contract language."
According to the document, this language is derived from the already existing Forth, a high-level programming language. It is mainly an interpreter and has a command line interface that runs within Telegram.
Source code on GitHub
 A few days ago there was also what appears to be a TON light client on GitHub. According to the readme file, the client, if correctly configured, connects to a full node of the testnet. The testnet has been active for a few months and several developers are working on it. The authenticity of the GitHub repository has not been confirmed.
Another mystery concerns the domain test.ton.org, which has been registered in a protected way: it cannot in any way be traced back to the purchaser.
TON network is expected to arrive in Q3 of 2019 and is one of the most anticipated projects by the community. The project raised about $1.7 billion in the two private ICOs held last year.