An in-depth analysis made by Coin Metrics examines the time of synchronisation of a new node on the various blockchains and then assesses their speed and ease of use.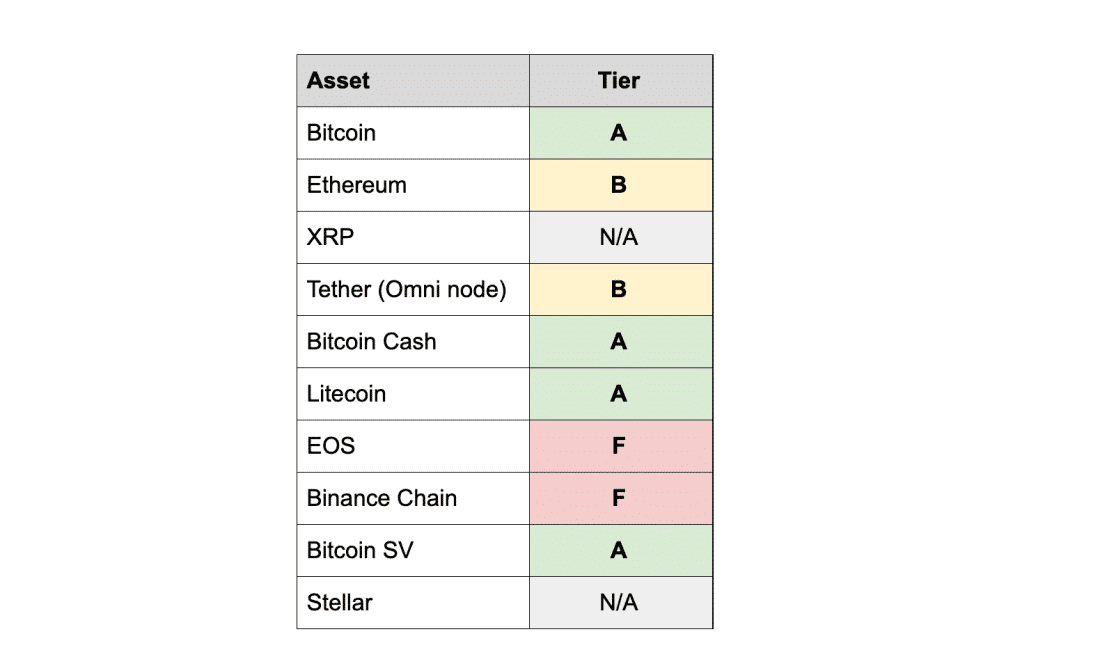 The report analysed 2 factors: the operations of the node and the reconstruction of the ledger. In fact, if we wanted to have a copy of all the information of a blockchain, we would need to have a node and be able to control its transactions. 
This study showed that it takes more than a month and about a couple of TeraBytes (TB) of SSD to synchronise a complete EOS blockchain node to achieve fast writing.
It's worse with Ripple (XRP), whose bulk of data occupies several TBs, making its assessment impractical. The same is true for Stellar (XLM), a project that is very similar to Ripple in concept and purpose.
Another aspect that Coin Metrics has taken as reference for this report is the reading of the code, given that most of the instructions are written via command line and these must be read and interpreted correctly. In this sense, Binance Chain (BNB) has obtained the lowest score because its code is not open source and the various available handouts are not adequate to reconstruct the ledger.
The most complex blockchains have lower scores: note how Omni, which originates from Bitcoin, has a low score, because even modifying a few parameters compared to the original code involves an additional effort in the management of a new node.
Bitcoin, Bitcoin Cash and Bitcoin SV, together with Litecoin, are the only blockchains to have an A rating.
Ethereum (ETH) is not at the top of the charts due to the recent fork that made the code more complicated.