An interesting detail in the second season of the Netflix series Altered Carbon could not escape the attentive eyes of an experienced audience: trading of goods in 2400 will occur using crypto.
Science fiction series based on the cyberpunk novel "Bay City" by Richard K.Morgan, Altered Carbon could have not been filmed in its version for the small screen without the use of cryptocurrencies.
Here's a screenshot taken from one of the episodes of the second season: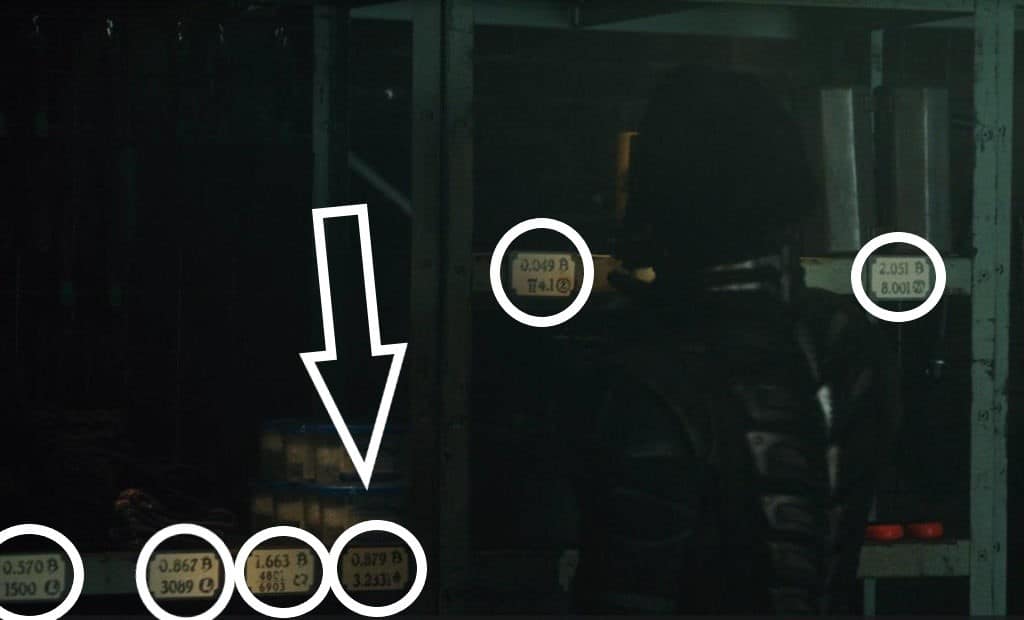 Altered Carbon bullish on Ethereum 
Those who enjoyed entering prices using blockchain-based trading systems had very clear ideas about the future of prices in this sector. 
Certainly, the expectations of the authors, considering the price tags on the shelves of the store where the actress moves, see Ethereum today as a very underestimated project. 
The same product costs:
In a dystopian future where technology will allow our memories to be transferred from one body to another, Ethereum will be appreciated ten times against Bitcoin compared to current prices.
Once again, amongst filmmakers and producers, there are financial and affectionate analysts who don't miss a chance to comment.
Crypto for the exchange of goods and services
The question arises as to why it is still a matter of science fiction to imagine an exchange of goods with cryptocurrencies. Probably because, despite the great success of the last decade, these instruments are struggling to be used as a means of payment.
A highly speculative and small market like the cryptocurrency market suffers from intense volatility. Shocks of price and a high emotional coefficient are enemies of the currency used as a means of exchange.
Although there is a large part of the community that still has strong expectations to see their favourite crypto used to drink coffee or buy bread, the sector is looking for alternative models to find greater adoption.
Stablecoins could become the killer application of the underlying blockchains, which through a token linked to a stability managed by mathematics, could finally see adoption in stores as well.
We are not talking about centralized stablecoins like USDT, of course, but those more similar to DAI.
DeFi projects, thanks to oracles, connect the external financial reality with that of the distributed ledger world, allowing lending, the creation of derivatives and a flourishing of new financial systems.
The main cryptocurrencies of each blockchain are part of a governance and consensus mechanism, a value linked to the security of the network and thus, in some cases, also a store of value.
In particular, where security is greater, the reserve will be more secure. But as far as everyday spending is concerned, crypto may not be ready yet.
As can be seen, reality sometimes surpasses science fiction and what this sector is experiencing has already surpassed what appears to be the future in a series set in the 2400s. 
However, Altered Carbon may be so far ahead that it has already experienced the period when stablecoins will help adoption. Perhaps in the 2400s, we might finally see the same cryptocurrency being used as store of value and means of exchange.