Each advanced blockchain offers the possibility to issue cryptocurrencies, so, how to create a token on EOS?
It's often the case that, unless one is a developer, it's extremely difficult to do so, which is why tools have been developed that make the process easier, at least in part.
This guide will demonstrate how to create a token on the EOS blockchain thanks to a very user-friendly tool called EOS Studio, which allows creating a token in a few clicks.
Note: The token and the accounts created in this guide are just as an example. The token will not be used or listed.
Before starting the procedure, a few things are required:
An EOS account with at least 20 EOS divided among CPU and RAM (they are easily available on the

REX

platform);

Installation of the EOS Studio program and a

Docker

;

A

Scatter

wallet.
Once all these elements are obtained, it is necessary to launch Scatter and the EOS Studio program, setting up the network of the mainnet or testnet (top right). Second, a project must be created. In this case, to facilitate the operation, an already precompiled model "eosio.token" will be used, which has all the code needed for this task.
At this point, it is possible to link an account to EOS Studio, after that it will be necessary to click on the docker symbol (whale-shaped symbol) and select the account to which the smart contract of the new token will be actually linked.
When the procedure is finished, it will be necessary to click on the account and open a screen with all the details of the smart contract. 
From here it is necessary to select the "create" action that can be found on the left side of the screen and then enter the data of the token to be created, i.e. ticker, the total supply and the account that will perform the transaction.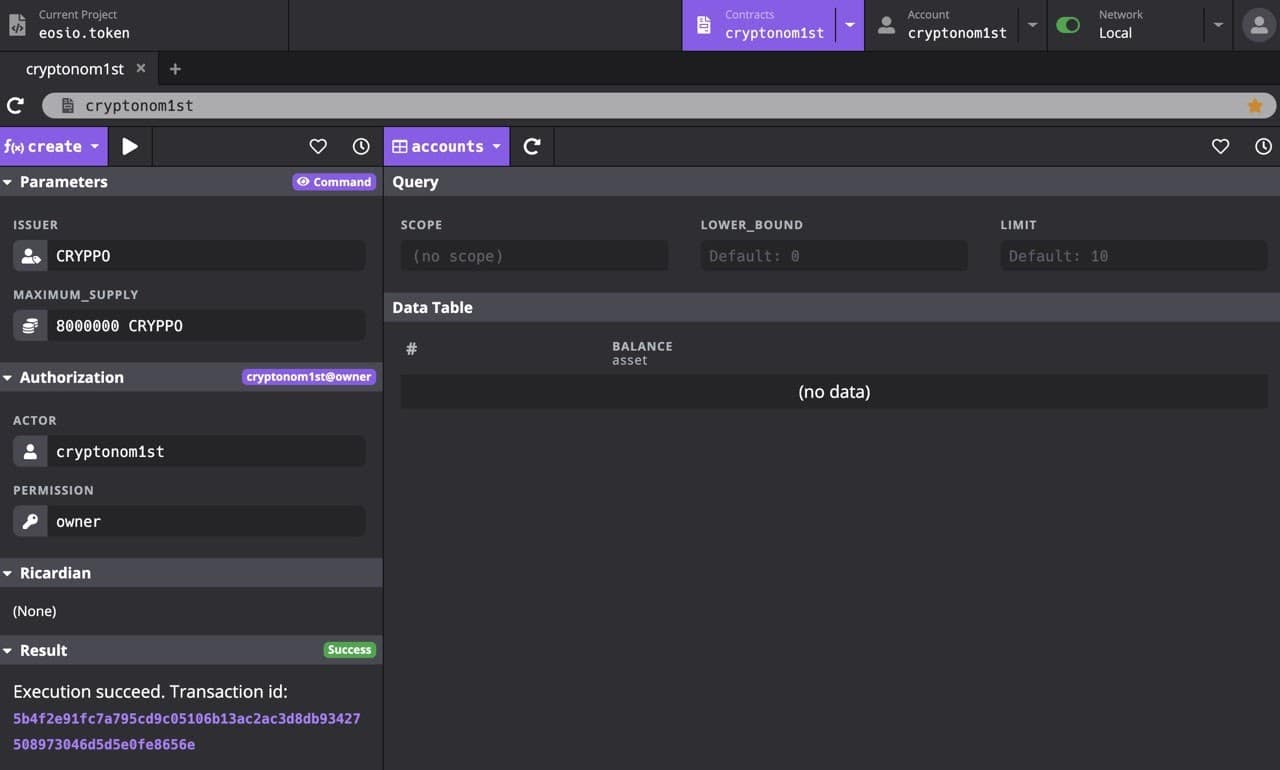 At this point everything is ready and the transaction can be viewed using a block explorer:
Considering the current price of EOS, it is possible to create a token on this blockchain with less than $50.