Listen this article
download
After a quiet start to February, yesterday's news about Tesla and Elon Musk have revived Bitcoin's momentum, with bitcoin surging past $48,000 in the last few hours.
Yesterday will go down in the history of Bitcoin and cryptocurrencies. It is the best gain ever for Bitcoin, with a rise of over $7,500 in one day. 
On a percentage basis, the day closed with a 20% performance. To find a better day it is necessary to go back to December 7th, 2017 when the daily session closed with a gain of 22% and a price gain of less than $3,000, less than half of what was achieved yesterday. 
Not only Bitcoin: Ethereum also updated its absolute all-time highs in recent hours with prices reaching $1,825 for the first time. 
Since the beginning of the year, Bitcoin has gained over 70% in just over a month. Ethereum does much better, gaining twice as much, 140%.
Extending the analysis to the top 10, the so-called blue chips of cryptocurrencies, the best rises are Cardano (ADA) and Polkadot (DOT), respectively in 4th and 5th position among the most capitalized ones, above XRP which slips the 6th position, both of them scoring a 250% gain since the beginning of 2021.
Of the top 100 most capitalized coins since early 2021, only one is red, Hedge Trade (HEDG), which lost 33%.
Total capitalization exceeds $1.3 trillion for the first time with Bitcoin taking 63% of the market share, whereas Ethereum, despite the records, drops, or rather collapses to 14.5%, indicating how the entire altcoin sector is rallying as a group. 
DeFi's TVL is also flying to new records. The total value locked in decentralized finance is close to $37 billion for the first time, with Maker strengthening its lead with an TVL above $6.3 billion, also a new record. 
Aave and Compound follow, and as of yesterday Curve Finance rose to 4th place among decentralized exchanges, bypassing for the first time the other DEX Uniswap, which remains the most used decentralized exchange by traders in terms of number of daily transactions.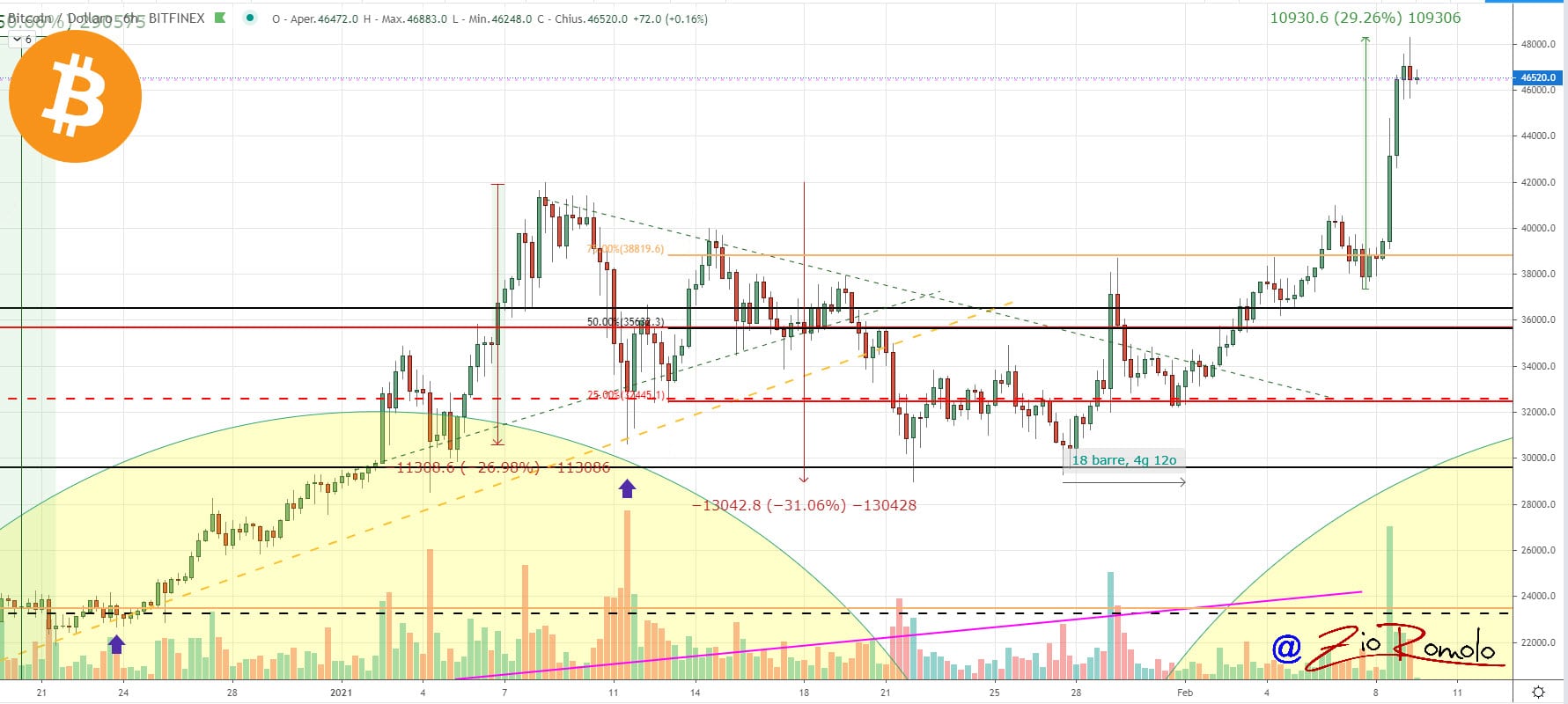 Bitcoin (BTC) climbs in search of $50,000
Bitcoin reaches $48,200 for the first time. Yesterday's rise also knocks down the first Fibonacci area target. 
From the technical analysis of prices, which are increasingly pushing into uncharted territory, the next technical and psychological target is $50,000, a level unthinkable until a few months ago, where Bitcoin prices are now reckoning. 
Trader sentiment is also at an all-time high, rising to new all-time highs with the fear and greed index at 95 points. 
In such a phase of extreme euphoria, it is not wise to go against such a strong trend but at the same time, it is useful to be cautious. In such phases, it is better to remain spectators and enjoy the show.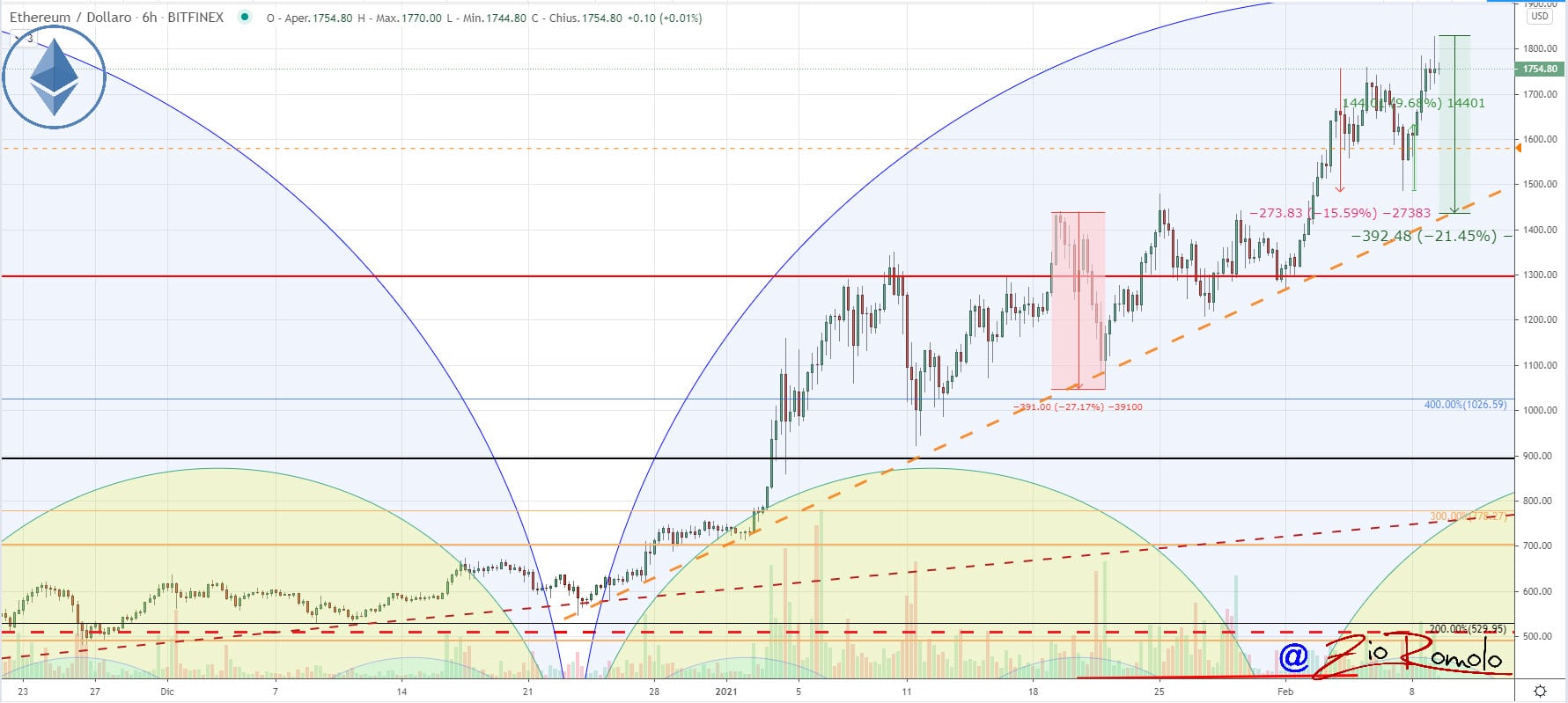 Ethereum (ETH) also rises
Ethereum continues to rise, a trend that reinforces the momentum built up over the past few months. 
Although it remains in a strongly bullish trend in the long term, with prices running so fast upwards, volatility is also increasing considerably, as is the possibility of speculative movements in the opposite direction that would not spoil the trend. 
From current levels, in fact, only a fall below 1,450 dollars would trigger the first danger signal. This means that from current levels there should be a fall of 20% or around 400 dollars.