In a recent analysis of Bitcoin's price published a few hours ago on the Tradingview website, we can read that BTC is currently forming an interesting pattern. 
Looking at the 4-hour chart, in fact, Bitcoin marks a descending channel. Following the price's successful recovery above $50,000 over the past few days, and creating this type of channel, a trader on Tradingview explains that there could be a further upside movement if current resistance is overcome.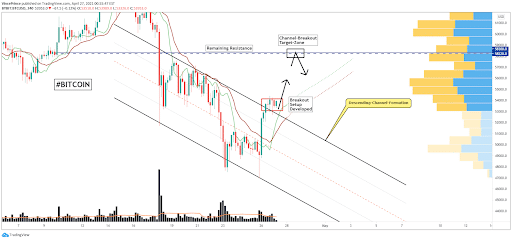 An analyst on Tradingview explains:
"Recently Bitcoin managed to bounce above the upper boundary and close there, this gives the setup for a sufficient continuation to the upside when Bitcoin holds this zone further, when this happens as the likely scenario Bitcoin will move on and continue to the upside-targets marked in blue in my chart from where the situations need to be developed further and it needs to be shown if Bitcoin manages a continuation above the remaining resistances".
Cardano: buyers purchased below $1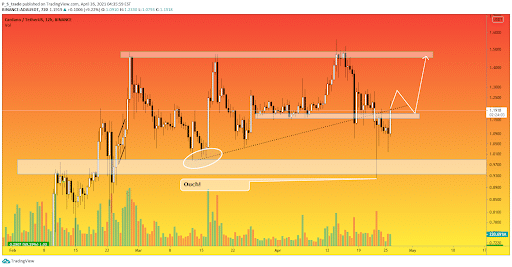 As far as Cardano is concerned, another analyst on Tradingview published his thoughts on the price trend of ADA, explaining that the highest volumes are below the value of the dollar.
"As you can see, when the lower trend line of the triangle was broken, a small number of buy stop orders were triggered. The main volumes and active purchases occurred precisely after the breakdown of the range of $0.96-0.98. In fact, the breakdown of the liquid range of $0.96-0.98 has selected the positions of all buyers who have been buying ADA since the end of February."
But the analyst goes further by giving his forecast of a price close to $2:
"This situation increases the likelihood of breaking the current consolidation upwards and testing the global $2 mark."
Litecoin towards $1500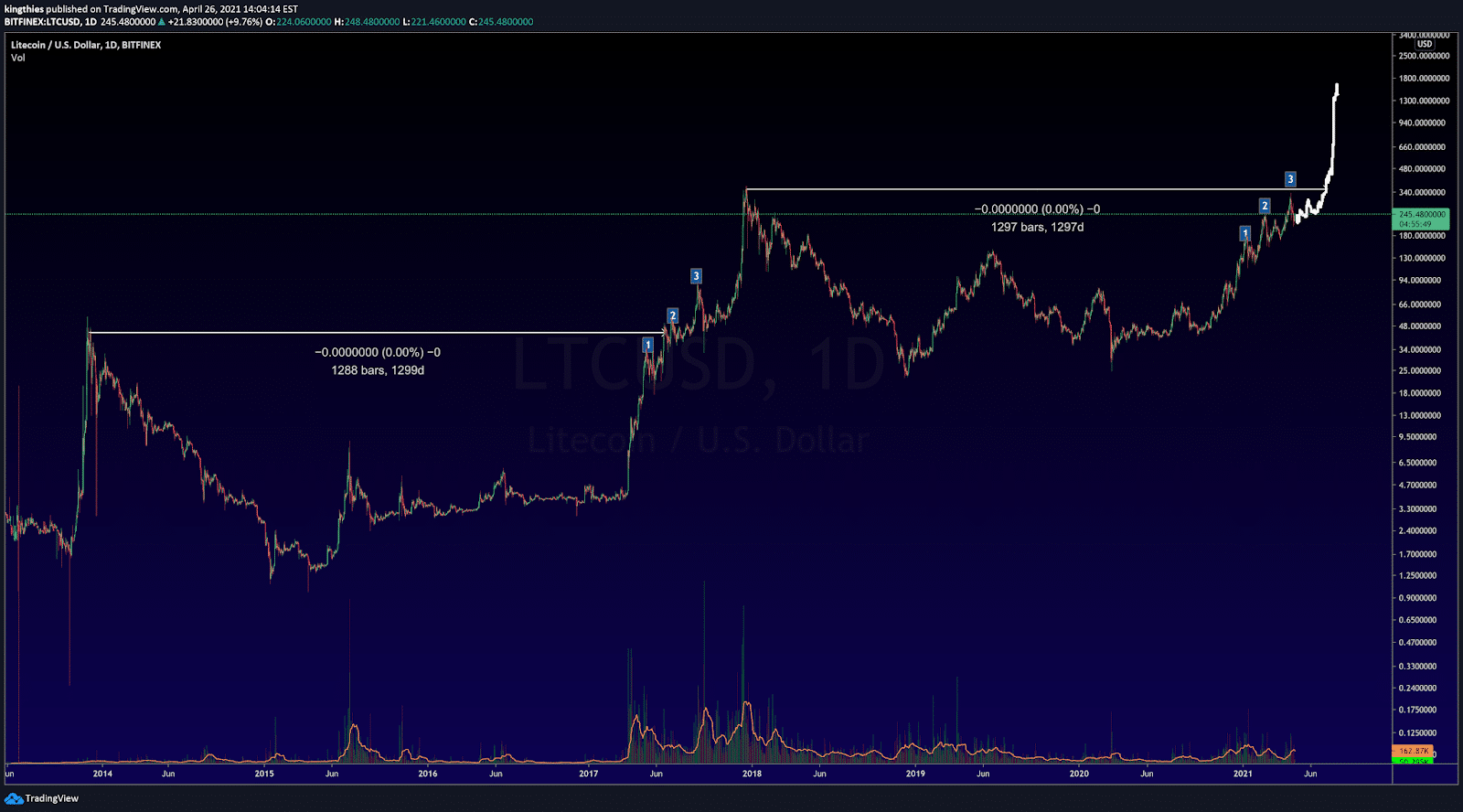 Finally, speaking of Litecoin (LTC), a trader on Tradingview explains his prediction that it could soon quadruple in value and even go towards $1500. Of course this is a theory, nobody has a crystal ball.
The explanation for this prediction is based on Litecoin data from 2013 to 2017 in which the analyst found trends, commonalities that have repeated themselves over time and could repeat again, cyclically.
He explained:
"Fundamental analysis also suggests LTC's price should be significantly higher in respects to its relationship with Bitcoin, as one could argue that 4x the supply designates 1/4 the price expectancy".