DexGuru is a multichain platform that allows aggregating trading data from multiple DEXs. 
DexGuru, a trading terminal
It aggregates real-time data from multiple DEXs into one fully integrated user interface. It currently aggregates transaction order routing for Ethereum, BSC and Polygon networks, including Uniswap, SushiSwap, PancakeSwap, QuickSwap and other DEXs.
It is a trading terminal that helps investors not to have to open several websites at the same time to trade with DEXs or DeFi, thus greatly simplifying trading operations.
It consists mainly of two functional modules of trading and chain-analysis data.
It provides basic information about the tokens, including trading volume, price over the last 24 hours, and the underlying blockchain they are on, similar to CoinMarketCap or CoinGecko, but also allows users to connect wallets to view data and information coming directly from their wallet.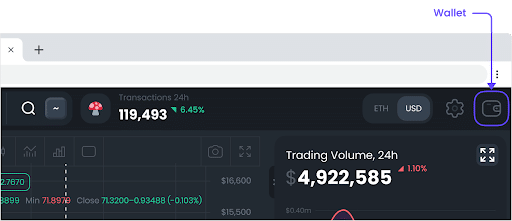 It also shows available on-chain liquidity and AMM pool activity.
How the platform works
It currently supports four blockchains:
Ethereum,
Polygon,
BSC,
Avalanche.
It also routes orders through the 0X API, so it aggregates order routing from different DEXs on Ethereum, BSC, Polygon and Avalanche, including Uniswap, SushiSwap and DODO.
This will allow investors to easily trade tokens via DexGuru, greatly simplifying the DEX trading process.

Volume growing
The beta version of the platform was launched in February, and starting in April it saw a big surge in user and order volume growth until mid-May. Thereafter, volumes and the number of active users remained stable.
As of October 14th, the total trading volume on DexGuru is $439 millions, while in the last 7 days it has been almost $41 million.
The goal of the project is to become the best trading platform for all major EVM (Ethereum Virtual Machine) compatible blockchains. The platform is designed to be easy to use, with an interactive and innovative user interface. It also offers tools that help traders make the right trading decisions.