Listen this article
download
The Santa Fe Institute (SFI), famous for its research into complex non-profit systems, has raised a single donation of $50 million from legendary investor Bill Miller. 
This involvement includes SFI's insight into Bitcoin, which led Miller to buy BTC when the price was only $200. 
Santa Fe Institute, Bill Miller's extraordinary donation
The Santa Fe Institute has reportedly received the largest single donation in its history with Bill Miller's $50 million. 
This donation will be used to advance complexity science, which aims to find organizational patterns at the heart of systems with a multitude of adaptive parts – from economies to ecosystems.
In this regard, David Krakauer, president of SFI, said:
"This gift comes at a moment when the world needs radically new ideas and quantitative frameworks to engage with the growing connectivity and complexity of life and the accelerating pace of change in both technology and society," says SFI President David Krakauer. "Bill's gift supports the search for new foundational ideas bearing on our understanding of complex reality, which includes consideration of the planetary future, our increasingly hybrid nature with machines, and potential existential issues around climate, our democracy, and rationality".
In essence, since 1984, SFI has become the first research institute dedicated to the rigorous analysis of complex systems. Over the past 37 years, this research has produced transformative methods and insights that have been applied to sustain cities and ecosystems, prevent pandemics, and predict bubbles and crashes in financial markets.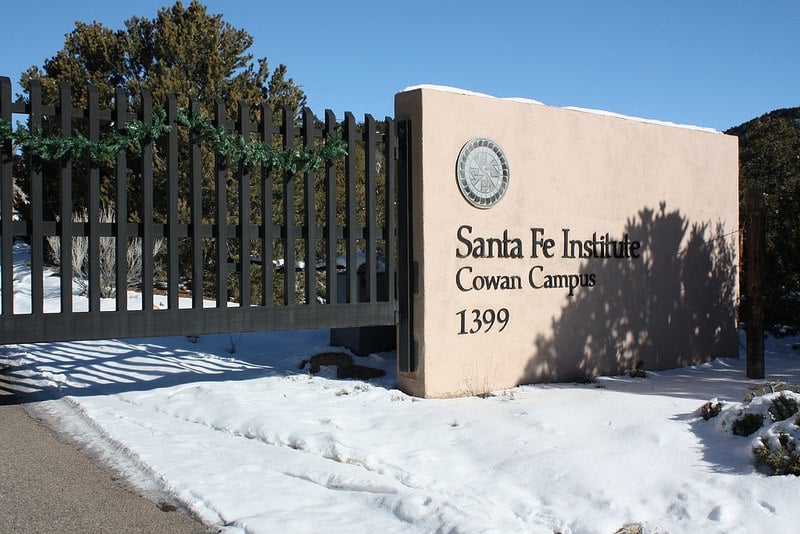 Santa Fe Institute and Miller's 30-year affiliation
On the other hand, legendary investor Bill Miller, with his extraordinary gesture of donating $50 million, strongly supports the Santa Fe Institute after 30 years of affiliation.
First, Miller credits SFI for inspiring him to make four important decisions in his investing career, decisions that have contributed significantly to his fortune. 
In this regard, Miller comments:
"My long affiliation with SFI has been among the most rewarding of my life, both personally and professionally," says Miller. "SFI scientists have been and remain at the forefront of the most exciting and important scientific problems and challenges we face. I am delighted to be able to contribute to the critically important work SFI is engaged in".
Among others, Miller also reportedly bought Bitcoin when it was trading at $200, prompted by a 2015 SFI symposium on money and currency, which was co-organized with SFI president Krakauer. 
Bitcoin and its new ATH at $68,000
Just yesterday, the queen of crypto Bitcoin (BTC) marked its new all-time high – ATH or All Time High – at $68,000. 
Over the past 24 hours, BTC has since fallen, fluctuating to a low of $66,000 and settling at $66,777 at the time of writing. 
In this regard, PlanB has predicted that it will reach $100,000 by the end of the year, following its stock-to-flow model. Of course, if a new speculative bubble were to develop in the meantime, PlanB itself says that it might be possible to exceed the 6 digit target.