Craig Wright won his case against Dave Kleiman even though the judge did not determine that he invented Bitcoin.
The verdict in the case between Wright and Kleiman
The jury's verdict stated that he will have to pay $100 million to the family of his former partner (who died in 2013). This may seem like a defeat only to those who don't know that Dave Kleiman's family demanded access to the value corresponding to half of the first Bitcoin mined and contained in the legendary Tulip Trust.  
Craig Wright will have to pay $100 million for intellectual property rights infringement alone. 
The lawsuit was based on the fact that Kleiman and Wright allegedly invented Bitcoin together under the pseudonym of Satoshi Nakamoto. For this Ira Kleiman, Dave's brother, demanded access to half of the 1.1 million BTC fund that is now worth $50 billion at today's Bitcoin price. 
Craig Wright had said that if he won the case he would reveal to the world the evidence that he is indeed the mysterious Satoshi Nakamoto.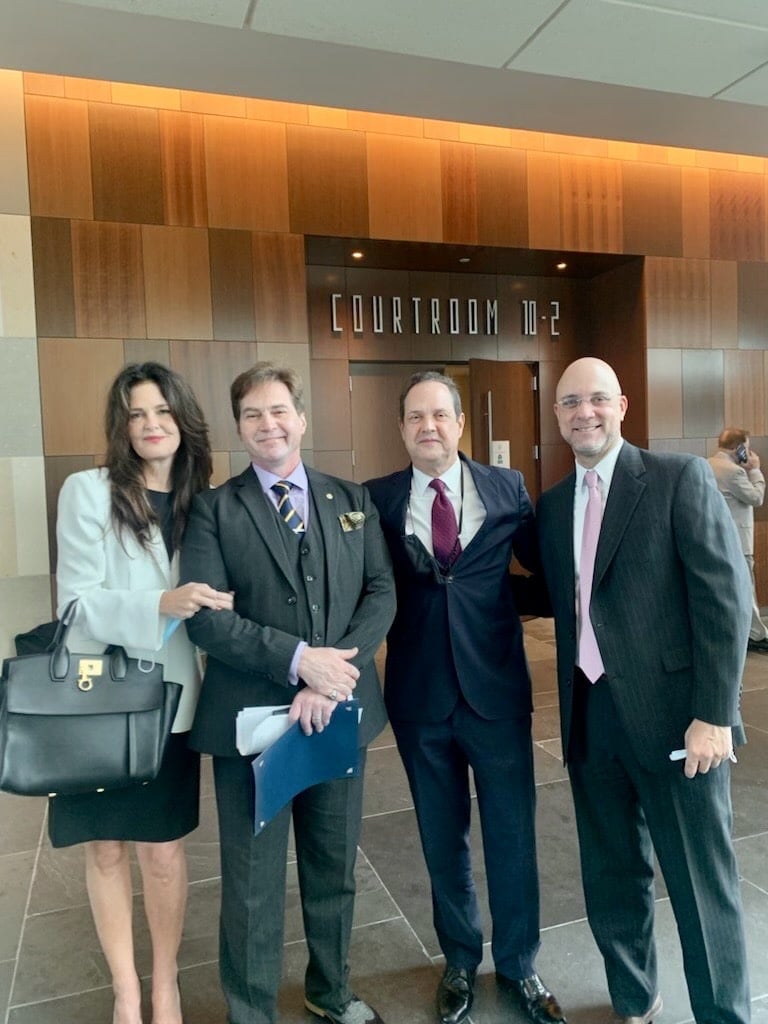 What the ruling doesn't say
The judges did not determine who was behind Satoshi Nakamoto's name, whether it was Craig Wright, Dave Kleiman or anyone else. The ruling merely says that at that stage, i.e. in the early days of Bitcoin, Wright and Kleiman were not partners, which is why Kleiman's claim has no basis. 
For Craig Wright, after the end of this legal affair that started more than 4 years ago, it is time to resume his projects related to digital currencies. 
In a video posted on Twitter, Wright thanked everyone for their support and added:
"This has been a remarkably good outcome, and I feel completely vindicated. Next, there is no more fighting, we are going to make everything change: cryptocurrency, digital cash, the way it's meant to be. My original invention is coming back. I'm not going anywhere, I'm here for the long term and I'm here for the fight. And each victory we get, take us closer to a world where digital cash is used. Not a global casino but real digital cash where people and third-world countries make money, own money and trade".
Who is Satoshi Nakamoto
Those expecting a public acknowledgement of who the true creator of Bitcoin is in the verdict were disappointed.
Craig Wright has been claiming to be him for years, but he has never been taken too seriously, so much so that the community has nicknamed him "Faketoshi".
The identity of the real Satoshi Nakamoto will become certain when people manage to get into the Tulip Trust, the wallets that contain the first million mined Bitcoin and are now worth over 50 billion dollars, which have been immovable for ten years. 
The fact that this asset is standing still, now that it is worth so much, suggests that Satoshi is dead. And without him, that fortune is destined to remain untouched.