Listen this article
download
The new Tap to Pay function on the iPhone was officially announced today. 
We just introduced Tap to Pay on iPhone, a great way for millions of small businesses to accept contactless payments right from their iPhone. It's easy, secure, and will be coming out later this year. https://t.co/w6P6oS7grm

— Tim Cook (@tim_cook) February 9, 2022
Contactless payments via iPhone
This is a new feature that allows accepting contactless payments via iPhone. 
US merchants will be able to use it by the end of the year. 
The new feature will allow businesses and merchants to use their iPhones to accept "Apple Pay, contactless credit and debit cards, and other digital wallets through a simple tap to their iPhone" without additional hardware or external payment terminals. 
However, the news has been reported by some as the launch of a new feature that also allows Bitcoin and cryptocurrency payments with iPhones. 
💥BREAKING: New iPhone feature will enable #Bitcoin 'tap to pay' transactions.

— Bitcoin Archive 🗄🚀🌔 (@BTC_Archive) February 9, 2022
How Tap to Pay will allow cryptocurrency payments with iPhone
In reality, it is not yet possible to use it to pay in BTC or crypto, but it can be used to make payments that draw funds from Visa and Mastercard cards that can be fed with cryptocurrencies. 
This is all thanks to Apple Pay, which on the one hand allows the linking of crypto cards, and on the other will allow the use of the iPhone's Tap to Pay function.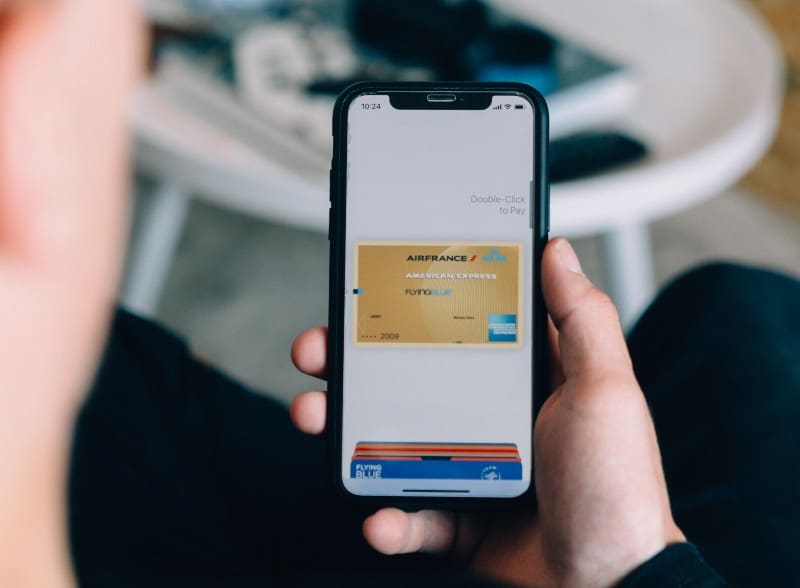 But there is also another possibility. 
Since the official announcement explicitly mentions the ability to pay with Tap to Pay by tapping into sources from "digital wallets", it's possible that this means it will allow connecting digital wallets that also support cryptocurrencies. 
In other words, although all payments via Tap to Pay will apparently only be made in fiat currency, and in particular in US dollars during the initial launch phase, it cannot be ruled out that digital wallets that convert crypto into dollars can be linked. 
The most famous of these is certainly PayPal, which already allows Americans to buy and sell cryptocurrencies, and to pay in dollars by drawing funds from crypto held in their wallets. 
To date, Apple Pay only allows the linking of credit or debit cards, and not external digital wallets. If this other option is added in the future, holders of crypto digital wallets that can convert cryptocurrencies and tokens into fiat currency could perhaps use them to pay via Tap to Pay as well.