The metaverse will be a great opportunity for business and for making money. This is the conviction of Vishal Shah, Head of Metaverse at Meta, formerly Facebook. 
Meta and the metaverse as a business opportunity
Vishal Shah spoke to advertisers at a conference in New York on Monday. In his speech, according to Reuters reports, he said: 
"Without the physical limitations that exist today that put pressure on businesses' bottom line, things like real estate, supply chain and geographical reach, the metaverse will open up more opportunities for businesses to make money".
Facebook is actively working on creating a metaverse although, according to Vishal Shah, it will take at least 10 years before the metaverse is implemented in its entirety.
Therefore, Vishal Shah suggested that advertisers continue to use Facebook and Instagram's advertising channels because everything they do now will be useful in the metaverse.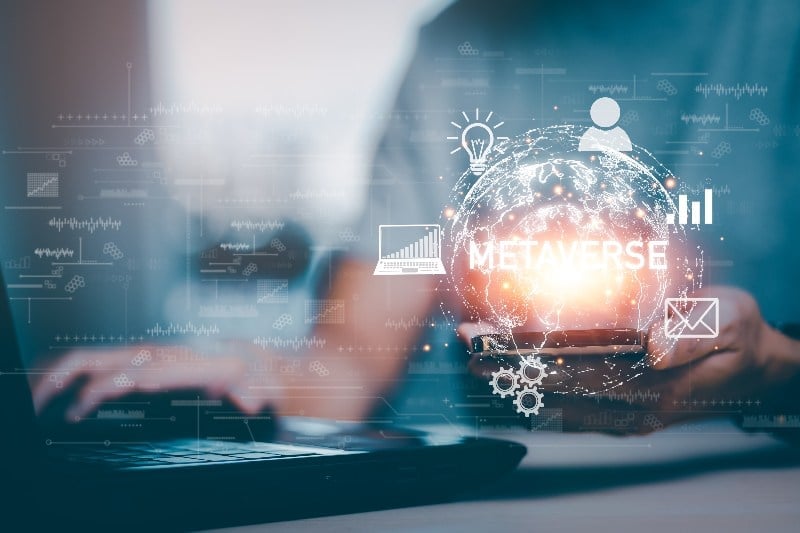 Meta brings the Superbowl and Foo Fighters into the metaverse
While waiting for the metaverse to become a reality, Facebook is doing some "dress rehearsals". One of these is the organization of a virtual Foo Fighters concert after their (real) Superbowl performance. 
Users with the appropriate visors, the Oculus Quest, will be able to take part in this event by downloading the Horizon Venues app. Avatars will also be able to wear NFL-branded t-shirts and experience the ownership of a digital asset. 
Facebook's woes
Facebook's ongoing work on the metaverse reflects Meta's desire to find another way to make itself attractive. Indeed, the social network has seen a sharp decline in active users. As soon as these figures were released, the share price fell sharply on the stock exchange, so much so that its capitalization is now worth less than that of Bitcoin.
The creation of the metaverse could give Facebook a new lease of life and make it attractive to new users. 
In the meantime, Facebook and Instagram are at risk of having to leave Europe due to increasingly stringent privacy regulations. A company spokesperson said that Meta has no plans to close Facebook and Instagram in Europe, but there will need to be a clear rule on user data protection. A call to regulators, which if left unheeded, could lead to hitherto unimaginable consequences.