This week's guest on the Cardano NFT Column is an NFT and metaverse project that has the peculiarity of having its pieces handmade out of clay: Clay Nation.
Last week's guest was an NFT project that algorithmically generates artistic interpretations of your favorite places
This initiative is a point of reference for NFTs on Cardano and every week or two we will invite someone to answer some questions and give us an update directly from within the Cardano community.
Considering that many of our readers are new to the crypto space, we will have a mix of simple and technical questions.
Cardano NFT project: Clay Nation
Hey, amazing to have you here. Could you tell us a bit about yourselves, where are you from, what are your backgrounds?
Lenna & Issy (Co-founders) started out in April 2021, and since then our team has grown to include a diverse mix of talents and characters, from all over the world. We are brought together by a shared love of clay, decentralised technologies, creativity and innovation.
Each member brings something unique from previous lives but with a shared love of good vibes, and doing things right – for the benefit of the wider community. Lenna has previously worked for IOHK, and been an active member of the Cardano community from the early days.
Why Cardano? What has captivated you about this particular blockchain and what advantages does it bring?
Cardano is our roots – we fell in love with the ethos, sustainability element and community of Cardano from early on. It has always felt like the natural home for a project such as ours, we were active in the community prior to Claymates, and it feels we have grown together.
Cardano offers us, as creators, the opportunity to let our creativity run free, to think outside the box, be innovative and interact with the community. It allows us not to just be a project on a blockchain, but a Cardano community project – and that is pretty special. 
Please tell us about the making of Clay Nation, from the idea and the moulding to the minting and now the recent metaverse landsale.
We started out with limited edition, collectable, stop-motion animations, which were often tributes to iconic figures in the Cardano community. Our very first was dropped just over a year ago – "Charles Birdkinson" and minted in the old style where people waited a couple of weeks for their NFT! After a series of successful drops (e.g. The Claymates S1/2) we began to explore the idea of moulding this initial concept into the increasingly popular algorithmically generated profile picture NFTs. 
This led us to create Clay Nation – creating something unique and original, and the first hand-made generative NFTs on Cardano. Following the release of Clay Nation we had the incredible opportunity to work with Good Charlotte, creating our collaboration and drop that was an exclusive benefit to existing Clay Nation holders – and also bringing the music industry's eyes and interest in the world and possibilities of Cardano NFTs. 
This has led to the recent announcement of our collaboration with Snoop Dogg, Champ and the team, which was a dream come true – and the Twitter Space with Charles Hoskinson and Snoop was something we still pinch ourselves over! The year has also seen many other highlights, including CLAY on the NASDAQ in New York – and meeting our community members in Clay meet-ups in London and New York.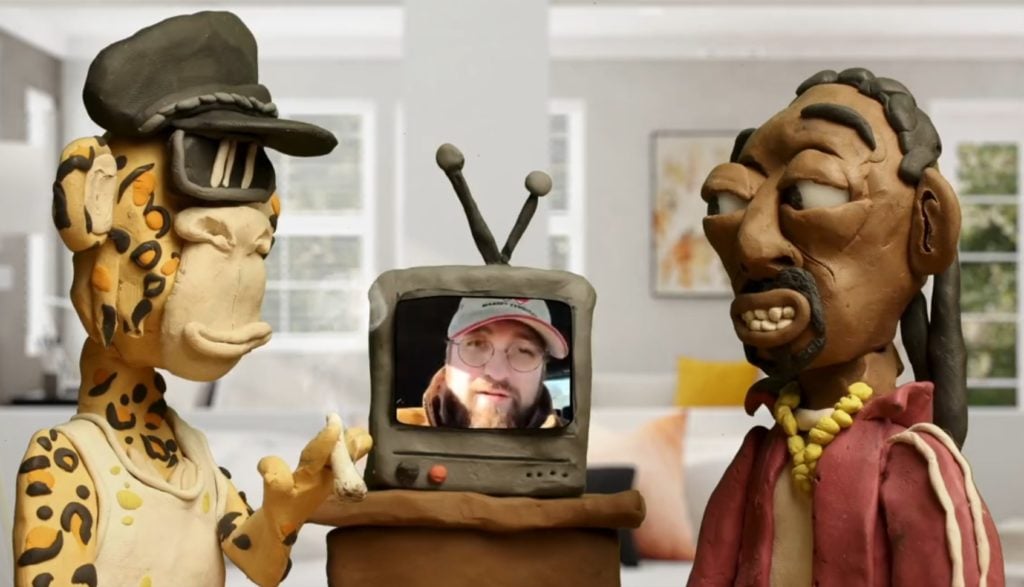 What is your vision for Clay Nation? What experiences do you want to create for people interacting with your NFTs and metaverse?
We're so excited with where we are in the development of Clay Nation. We have the most fantastic community with such an incredible range of skills and ideas. Of course we have our own plans, which are going great and will be revealed as we go, but we are also really excited to see how people develop and create their own vision in the space. 
We see Clay Nation as a festival environment, a place to hang out, enjoy and have fun! We already have so many community members with innovative ideas and plans for their own pitches and want to help them create their dreams. Music and community fun will play a huge part of the Clay Nation metaverse and the vibe will be – CLAY! 
We're also looking forward to meeting people at the CNFTcon in Vegas in October, and the Rare Bloom event this year – where the team will be showcasing Clay and meeting the community – it's going to be a lot of fun. We can't wait to share more, but for now you'll just have to be patient to see what comes next! 
Fabulous. Any final remarks? Where can people find you?
Our Linktree is the place to go. You can find information about Clay Nation on our website, and our Clay Paper is released and updated regularly to keep people informed of the latest developments. We welcome people to come into our friendly Discord server where the community are really happy to help answer questions, or point people in the right direction to find out more about Clay. 
You can follow us on Twitter, and currently our Clay Mates, Clay Nation and Pitches are available for purchase on secondary marketplaces only.
Clay on!
Disclaimer: The opinions and views of the people interviewed are their own and do not necessarily reflect those of the Cardano Foundation or IOG. Moreover, this content is for educational purposes, it doesn't constitute financial advice.