Solana has overtaken Ethereum in terms of daily NFT trading volume, thanks to the launch of the Trippin' Ape Tribe collection. 
Solana generated more money from NFT sales than Ethereum in 24 hours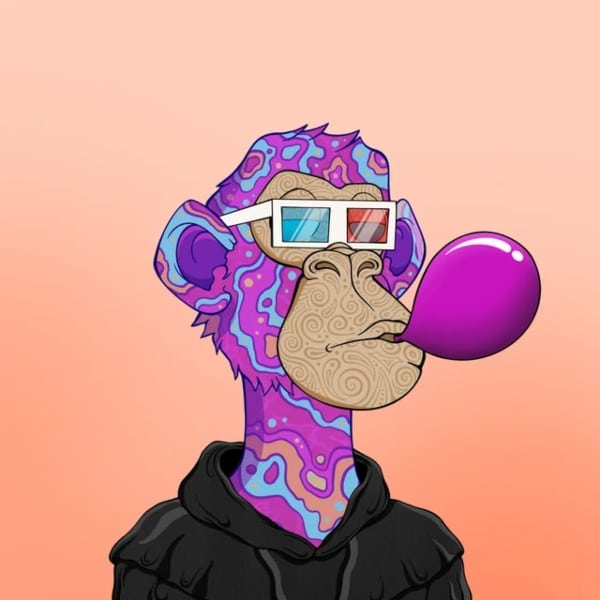 According to CryptoSlam's data, it appears that NFT sales on Solana surpassed those on Ethereum for 24 hours, making it the top Blockchain for at least one day. 
The reason for this increase is the launch of Trippin' Ape Tribe's project on Solana, which has been leading all NFT projects by trading volume for the past day.
This is the 24 hours between 24 and 25 May, in which Solana's NFT secondary market sales generated a total of almost $24.3 million in the previous 24 hours, while Ethereum's sales added up to $24 million during the same period in all monitored markets.
Solana outperforms Ethereum thanks to Trippin' Ape Tribe NFT collection
Monitoring the Trippin' Ape Tribe project, CryptoSlam's data reveals that after the launch of the new NFT collection on Solana on Tuesday, its sales were responsible for more than $14.5 million of Solana's total, making it the most popular for that time frame. 
Speaking of which, on the official Twitter channel, here is how he commented on the project:
Over 300k SOL in secondary volume within 24 hours. 🌀🌀

Fuck a lambo. Wen 1968 vw hippie bus?

— Trippin' Ape Tribe (@TrippinApeNFT) May 25, 2022
"Over 300k SOL in secondary volume within 24 hours. Fuck a lambo. Wen 1968 vw hippie bus?"
Trippin' Ape Tribe is the only other Solana NFT project to take the 24-hour throne above the other collections, just a month after Okay Bears led the chart for weeks in a row. 
At the time of writing, the top-ranking NFT collection by daily trading volume is 'goblintown', developed on Ethereum. Solana has already fallen to second place as the blockchain with the highest NFT sales volume in the last 24 hours. 
Brave's wallet integration
In addition to overtaking in the NFT sector, Solana has also been the talk of the town over the past two days for being integrated into Brave's wallet. 
Thanks to Solana's new blockchain support, users of Brave, the leading Web3 browser, will be able to interact with numerous dApps on the market. 
Thus, directly from the Brave Wallet, users will also be able to buy, sell and store SOL and SPL tokens. 
Brave Wallet represents an important entry point for the mass adoption of the ecosystem developed on the Solana blockchain.