Coinbase is financially backing a lawsuit filed Thursday against the Treasury Department by six users of the recently sanctioned Tornado Cash, which led to the arrest of one of the company's developers. 
Coinbase is helping some Tornado Cash users in their lawsuit
According to press rumors, the Nasdaq-listed US cryptocurrency exchange, Coinbase, is reportedly funding a lawsuit filed by a group of users of Tornado Cash, the cryptocurrency mixer that has been declared illegal for alleged criminal uses of its platform.
For this reason, a group of users has filed a lawsuit against this decision made by the US Treasury Department, because it would be an unfair interference in the activities of a private company. The six plaintiffs include Coinbase employees and other users of the mixing service that was blacklisted by the Treasury's Office of Foreign Assets Control (OFAC) in August.
Coinbase has decided to support the lawsuit filed by its Tornado Cash users to defend the integrity and freedom of the cryptographic industry, which it says would be endangered in this way. "It sets a dangerous precedent," Coinbase Chief Legal Officer Paul Grewal told CNBC.
The lawsuit brought by the 6 users of the cryptocurrency mixer, is based on the assumption that Treasury overstepped its legal authority by sanctioning software, rather than a person or entity. And it alleges that the department violated the plaintiffs' First Amendment rights by preventing them from using a tool that allowed them to exercise their freedom of speech. 
Grewal stated:
"We came to understand that we had employees inside of Coinbase who were relying upon Tornado Cash to do things like donate money to relief efforts in Ukraine and to protect their transactions and salary information from prying eyes. Ordinary people doing ordinary things suddenly swept up in designations that had no basis in law."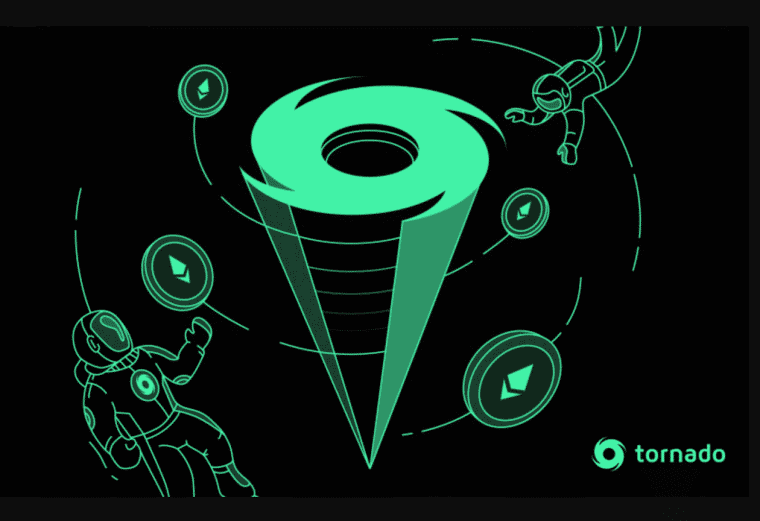 What the Tornado Cash service consisted of
The Tornado Cash program allowed funds to be withdrawn from different sources, thus mixing cryptocurrencies deposited by users into common pools, a feature that aims to break the traceability of digital tokens on the public ledger, known as the blockchain, and thus ensure full and complete anonymity of transactions. And it is precisely this aspect that, according to the US Treasury, would have allowed serious abuses to take place. Tornado Cash has reportedly processed more than $7 billion worth of cryptocurrencies since its launch in 2019.
According to those making the case for Tornado Cash, most of that amount was legitimately acquired in crypto. But in June and July, according to blockchain analytics firm TRM Labs, 41% of the funds that passed through the program were linked to hacks and other thefts. 
Yet the very lawyer pursuing the lawsuit for Coinbase argued that this system would allow for maximum privacy protection and can be used for beneficial purposes. To reinforce this argument, he cites the case of a security risk analyst at Coinbase, who allegedly used Tornado Cash and this ability to make transactions completely anonymous, to make several donations to Ukraine during the war, avoiding the risk that his address could be targeted by Russian hacker groups.
Grewal, Facebook's former deputy general counsel, went on to say that if the US Treasury's lawsuit is successful, it could have a detrimental effect on innovation and not just the cryptographic industry. He compared the Tornado Cash scenario to police chasing armed robbers on a highway. To catch criminals, "we wouldn't ban all use of that highway," Grewal said this was the first time Coinbase had financially supported an outside lawsuit and plans to pay for the plaintiffs' lawyers as well as other costs associated with the process.
The reasons for initiating the lawsuit
The 6 plaintiffs, who may soon be joined by others, claim in their court brief that the lawsuit filed by the Treasury against the cryptocurrency mixer, would cause financial damage because their money is still locked on Tornado Cash, with no possibility of being touched.
Coinbase has long been at the forefront of working with financial authorities to arrive at that famous regulation of the industry, which continues to lag behind, but that is precisely why it has decided to oppose a decision such as banning Tornado Cash's activities, which in recent months have also seen the arrest in the Netherlands of one of the company's developers.
Grewal concluded by explaining that:
"We have advocated for regulatory reform across Washington and that work will continue.We can continue to cooperate and partner with the agencies that are being challenged in this instance, because this is not about questioning anyone's good faith, but it is about assuring that the rule of law applies."