SPONSORED POST*
Apecoin (APE) is the leading coin regarding NFT assets. This is because it was the first crypto project to move to the world of NFTs. Moreover, it has the backing of the Bored Ape Yacht Club (BAYC), which is reputable for the bored Ape NFT collectables. 
Apecoin (APE) thrives on a valuable brand providing the crypto space with exotic NFTs at a relatively low price. However, Apecoin (APE) lacks real-world utility. Well, it's a fact that meme coins may suffer from this limitation. In addition, Apecoin (APE) lacks a payment method that allows it to connect with several merchants worldwide.
FTX Token (FTX) is a crypto project with real-world utility; however, it doesn't dabble in the world of NFTs. FTX Token (FTT) is unique by enabling users to trade in markets like options, futures, derivatives, volatility products, etc. It is regarded as the top crypto in innovative trading markets.
Its venture into this highly sophisticated reading market makes it suitable for large and professional traders to take on trades seamlessly. However, this also poses a disadvantage to this token. It is not new and user-friendly, as the markets are highly complex, and only professionals can thrive on its platform.
Big Eyes Coin (BIG) merges these two platforms, given their lapses, to ensure a unique, favourable, and sustainable system. Like Apecoin (APE), Big Eyes Coin (BIG) is a meme coin featuring a cat called Big Eyes because it has big eyes – they're cute! 
Big Eyes Coin(BIG) stands alone, unlike Apecoin (APE) and aims to create an incredible and rare collection of NFT assets. As it loves nature, the ocean, particularly its NFT assets, will be geared towards this theme. Soon, it will be among the top 10 NFT assets in the world.
Big Eyes Coin(BIG) does not venture into the spots, futures, or competitive market. Instead, just like its cat, it provides a cute and simplistic platform. As a lover of cats, it follows their adorable characteristics to provide a friendly environment for their users.
Cats are active and do the right at the right time with the right energy. Cats are always playful, and they are always involved in getting things done the right way. They are unstoppable! They dream big and aim to achieve it. They are friendly and share valuable information to build trust. 
All these characteristics are infused to provide a self-propagating platform. Yet, in as much as all these are in place, Big Eyes Coin (BIG) is making moves already, even in its presale phase, to rise above other coins. 
Big Eyes moves, launching it ahead of Apecoin and FTX Token 
Meme coins are always poised with popularity, as they originated from hype. Big Eyes Coin (BIG) leverages this medium to grow its popularity on active social media channels like Twitter. So far, this has yielded tremendous results. Big Eyes Coin (BIG) raised over $1 million during the first week of its presale launch.
Big Eyes Coin (BIG) is on the trends on a Twitter war with Tamadoge. It started with just one tweet made by the Big Eyes community. Tamadoge caught in with the joke and responded with the meme. Twitter has been buzzing with these two memes coins, gradually generating popularity for themselves.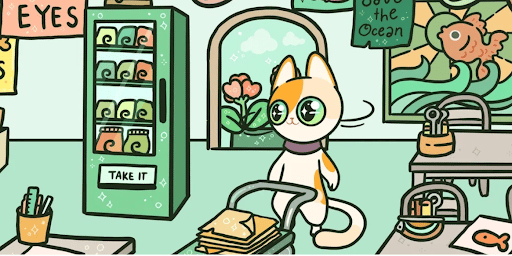 How to buy Big Eyes Coin
You can join by completing the following requirements:
Go to the main Big Eyes Coin (BIG) website at bigeyes. Space.

Look for the buy button on the page. Click on it to participate.

To purchase a BIG token, you must first open a MetaMask account.

Connect your wallet and then confirm the connection.

Return to the main website to claim it.
Conclusion
Big Eyes Coin (BIG) is an environment-friendly coin providing a platform with the rarest collection of NFT items. It is set to make BIG moves! So you, too, can join the trend today.
More info on Big Eyes Coin (BIG):
Presale: https://buy.bigeyes.space/ 
Website: https://bigeyes.space/ 
Telegram: https://t.me/BIGEYESOFFICIAL
*This article has been paid. The Cryptonomist didn't write the article nor has tested the platform.