SPONSORED POST*
The potential for profit-making in the world of finance has been exponentially expanded by the incorporation of Blockchain technology. 
Now, Blockchain technology powers an array of finance solutions, providing better services, lower costs, more transparent service delivery, no downtimes, and unrestricted access. Projects like Rocketize (JATO), Cardano (ADA), and Uniswap (UNI) have made it a whole lot easier as they provide great financial services that power the community.
Rocketize Is Launching Users Into Their Era of Profitable Gains 
Rocketize (JATO) is a truly unique meme coin project which aims to greatly improve and benefit the DeFi community through financial opportunity.
It aims to stand out by adopting use cases and an array of features that would better serve its community. For users tired of the cliche doggy coins, Rocketize is a great option as it draws heavily from positive imagery and memes, adopting a rocket as its emblem. 
Rocketize (JATO) diverse services include NFT minting and trading, token exchange, games, Dapp creation, and a host of others, which would be accessible through the native JATO tokens within the protocol. 
The tokens are capped at one trillion, with a great vesting program and profitable tokenomics. 
2% of every transaction would be taxed for community rewards and burning. The project intends to achieve goals like exchange listings, social media presence, NFT development and integration, Blockchain bridging, and a host of others that are contained within the Rocketize (JATO) roadmap.
Cardano: Remarkable Progress in Scalability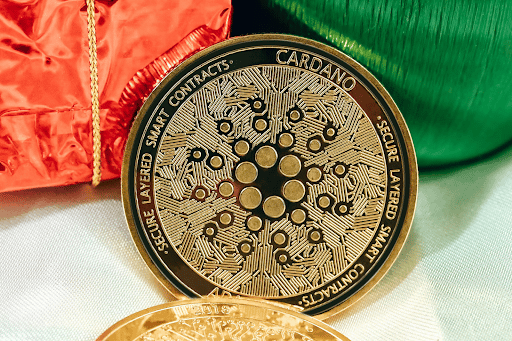 The Cardano (ADA) project was launched in 2015 and heralded as a potential Ethereum killer as it offered better scalability at significantly lower costs than Ethereum. Cardano (ADA) was launched by Charles Hoskinson as a diverse Blockchain that supports the development of Dapps, NFTs, marketplaces, and a host of other DeFi services, which would drive a decentralized financial economy. 
The network adopts a proof of stake consensus framework, which it uses to ensure scalability and security. ADA tokens are native to the network, and they are used to facilitate fee payment, staking, trading, and access within the protocol. These tokens have seen impressive growth in the crypto market, and expectations are high for how well they are going to perform moving forward. Cardano (ADA) is a great option for new crypto users as it opens up the world of DeFi and makes it more accessible.
Uniswap: Ethereum's Pioneer Decentralized Exchange 
Uniswap (UNI) is a truly unique project, which could not have launched at a better time. It was created on the Ethereum Blockchain as an exchange platform that enables users to swap ERC-20-based tokens easily and at cheaper rates. 
It is a crypto exchange platform that utilizes a decentralized network model to ensure scalability, asset security, and true ownership and access to digital assets. 
It was founded by Hayden Adams in 2018 and became Ethereum's pioneer DEX platform, serving the Ethereum community. The native UNI tokens within the protocol serve as governance tokens primarily and are used within the protocol to vote on changes and improvements to the network. UNI tokens can also be traded within the protocol, and they can be staked and used to provide liquidity to earn rewards. 
The DeFi industry has created an endless supply of projects which would aid profit maximization, and only a few projects achieve this.
For more information on Rocketize:
Presale: https://rocketize.io/buy
Website: http://rocketize.io
Telegram: https://t.me/RocketizeTokenOfficial 
*This article has been paid. The Cryptonomist didn't write the article nor has tested the platform.