The long-awaited announcement from the SEC has arrived: the decision on the application of the VanEck-SolidX ETFs has been postponed until February 27th, 2019.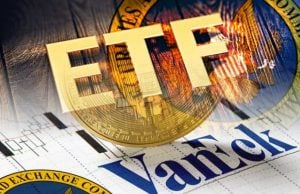 The official statement reads:
"The Commission finds it appropriate to designate a longer period within which to issue an order approving or disapproving the proposed rule change so that it has sufficient time to consider this proposed rule change".
However, Gabor Gurbacs, the director of VanEck's digital asset strategy, remains quite optimistic and said:
"It's fairly certain to us that America wants a bitcoin ETF. We think that we've met all market structure obstacles and requirements on pricing, custody, valuation, and safekeeping, so we are cautiously optimistic".
The decision has already been postponed several times, but in theory, the final date by which a decision should be made is March 4th, 2019.
The forecast by economist and analyst Alex Kruger, who in September stated that the probability of an ETF on bitcoin being approved in 2018 was zero, proved to be correct.
There are still strong doubts on the subject, making the approval rather unpredictable.
The chances that the request could be rejected, as happened in the past for other similar requests, seem to be growing.
However, in early 2019 two new futures contracts should be put on the market, one from Nasdaq and one from Bakkt.
Meanwhile, the price of bitcoin has returned to decline, but the trader and analyst of CryptoLab and BigBit, Federico Izzi says:
"Already with the last postponement in September, traders were taking into account the possibility of the SEC taking as much time as allowed by the regulation.

Yesterday's SEC decision clarified the doubt about the expiration of the officially set limit by February 2019.

The further drop in prices on Bitcoin in recent hours is attributable to a general negative context returned to prevail from late November, deflating again purchases and ignoring the several positive news that have been released over the past few days".