OpenNode is a new bitcoin payment processor that aims to become "the easiest way to accept bitcoin" so much so that Tim Draper, a supporter of the initiative, said: "Now you can use bitcoins to make purchases from Starbucks, Amazon, Tesla and elsewhere".
Finally!! Now you will be able to use bitcoin to buy Starbucks, https://t.co/likG4bT4Pe, Teslas, houses, etc. Fast transactions! #bitcoin #drapervc https://t.co/3pLw8kOGsc https://t.co/3pLw8kOGsc

— Tim Draper (@TimDraper) December 19, 2018
The company, in fact, has announced that it has managed to close a round of funding of $1.25 million thanks to Draper Associates, the venture capital company of Tim Draper.
The investment was announced on the official blog, where OpenNode is defined as
"a bitcoin payment platform for everyday use".
Thanks to an intuitive and refined interface, using Bitcoin has
"never been easier".
The website and platform have been re-designed and now you can connect OpenNode directly to your business with e-commerce plug-ins and APIs and implement both on-chain and Lightning Network transactions.
To promote the launch, the platform will be free for the first 30 days, after which it will cost 1% commission.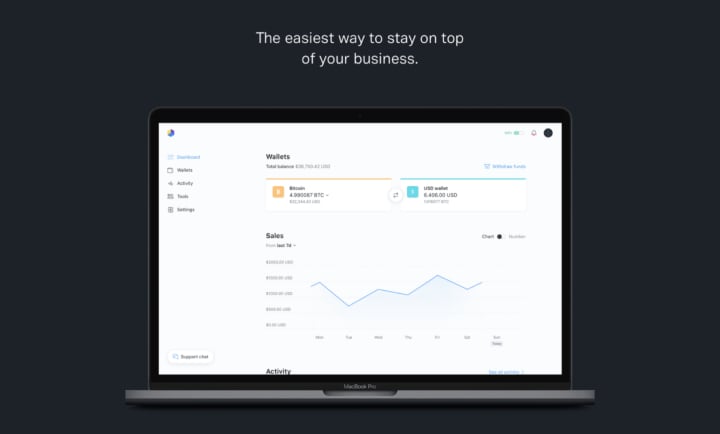 A newly updated help section has also been added to the website, a tour of the platform to help guide users through billing, API integrations and other features.
The funds raised will be used to expand the team, to ensure legal compliance and networking.
João Almeida, co-founder and CTO of OpenNode, said:
"By 2019, we plan to be the leading bitcoin payments platform. Also, more importantly, we aim to push microtransactions onto gaming/streaming/content platform and create payment models never before possible".
Tim Draper, an American investor and founder of Draper Associates, is known to be very confident about the future development of bitcoin, so much so that he supports various blockchain startups, such as Factom, which raised $4.2 million, and Bitwage, which raised $760,000.