There is a bit of confusion on the web about the news of the Ethereum Constantinople hard fork that will take place at the 7,080,000th block, as communicated by the ETH community during the Ethereum Core Devs Meeting.
Therefore it is necessary to clarify some things in order to better understand the events, how to behave and how this Ethereum hard fork will really affect the users.  
When the 7,080,000th block of the Ethereum blockchain will be mined there will be a simple upgrade of the Ethereum network, called Ethereum Constantinople that will bring 5 improvements to the network without creating any new crypto or fork to the Ethereum blockchain. In reality, it shouldn't even be called a hard fork in the strict sense.
The exchanges to use for the Constantinople fork
Users will not notice any difference after this Ethereum Constantinople hard fork, as this refers exclusively to Ethereum's internal network.
The 7,080,000th block will probably be extracted around January 19th, 2019, even if the crypto-exchange giant Binance, that adheres and supports the hard fork, hypothesizes it could happen between January 14th and 18th, 2019.
Other wallets and exchanges supporting the fork include Ledger Nano, OkEX, Eidoo, Coinbase and virtually all the companies supporting ETH as there are no new coins or blockchains to support.
The other Ethereum forks
At the same time, however, a couple of projects are causing confusion: ETCV and ETN.
Exactly on January 11th, 2019, will occur what actually looks more like an airdrop of the crypto ETCV – Ethereum Classic Vision rather than a hard fork of Ethereum as described by the website.
According to the website in fact, for all those who own Ethereum, on January 11th, 2019, they will receive 3 ETCV for each ETH directly in their wallets.
At the moment, there is no official communication from the Ethereum Foundation and the community confirming this alleged "fork" and the creation of this new crypto directly from the Ethereum or Ethereum Classic chain.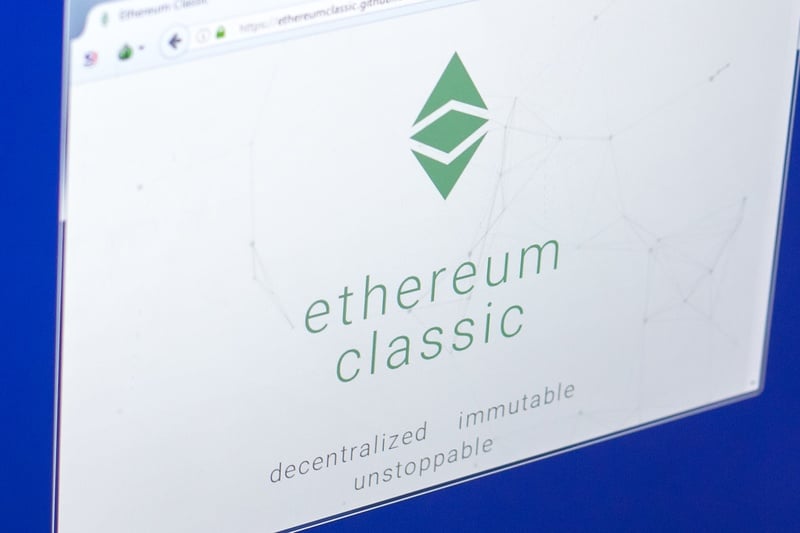 Some comments on Bitcointalk, say it could even be a scam, similar to the long-forgotten Ethereum Dark that also claimed to be an Ethereum fork.
Moreover, still in this same period on January 12th, 2019, it seems that there is another airdrop described as a hard fork of Ethereum, called Ethereum Nowa, which will distribute to the owners of Ethereum, 1 ETN for each ETH. Again, no official communication from the Ethereum Foundation.
There are good reasons to call Ethereum Nowa Fork a real scam.
In conclusion, while waiting for next week, in order to not get confused in the face of all these doubtful news about the new ETCV and ETN cryptocurrencies, it is severely recommended to all users not to provide anyone with their own private keys of their wallets, even in cases where the wallet downloaded is the official one of the project, because if they really prove to be scam, that's exactly their goal.