The South Korean regulator KCC (Korea Communications Commission) has decided to fine two crypto exchanges, Coinlink and OKCoin, for violating the privacy and data protection of users.
Both exchanges were fined for not keeping the users' register for more than 6 months and for not checking their register monthly.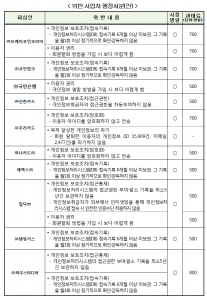 The control carried out by KCC took place at the request of the American FCC (Federal Communications Commission) and controls were carried out on 5 Korean exchanges.
Between July and September 2018 only OkCoin and Coinlink were fined 7 million won (about $ 6,300) for problems related to user privacy.
In addition, OKCoin was further fined 5 million Won (about $4,500) for violating user rights by making it more difficult for members to withdraw. The remaining 3 exchanges GoPax, KBlockchain and Coinnest passed the checks without any problems, also because of the high standards of security and privacy.
Other institutions have also been affected by the control of the commission, including banks and other services related to the world of finance.