A significant group of shareholders of Argo Mining Plc, a blockchain mining company listed in London, has convened the Board of Directors in order to change the company's management.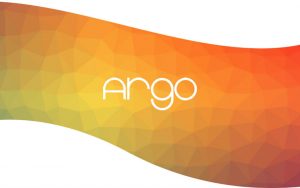 The company, based in London but with technical facilities located in Canada, was established to provide third-party mining, under the definition "MaaS", Mining as a Service.
Customers would be able to remotely rent corporate servers to mine Bitcoin, Bitcoin Cash, Ethereum and other cryptocurrencies.
However, the business proved unprofitable and drained the company's cash and cash equivalents.
In February Argo announced a strategic change, with the abandonment of MaaS and the return of direct mining, promising that the company would reach break-even in the second half of 2019.
Unfortunately, the shareholders do not seem to have this patience and 5% of the shareholders have requested, in accordance with the law, the convocation of the board of directors through what is called the "Requisition Notice". The agenda of the meeting will include the dismissal of Jonathan Bixby and Mike Edwards, the company's directors, and their replacement by other executives who have yet to be identified.
This is a very decisive and rather unusual move in the environment of listed companies such as Argo, however, it has been requested by the shareholders of the Lynchwood group, a holding company owning well over 5% of the shares.
Now the assembly will consider whether to completely change the business and, most importantly, the executives, at a time when mining is not yet particularly convenient.
Argo started by offering complete online mining packages that customers could buy to start mining in a very quick way, with just a few steps, but after a sprint start the company failed to lease its servers, thus incurring losses and finding itself in the need to review its strategies.