The founder of Cryptopia, the platform hacked in January 2019, is at it again. This time the exchange will be called Assetylene.
All this will be managed by Adam Clark, the former founder (and programmer) of Cryptopia, who has defined the project as
"New Zealand's most advanced crypto trading platform".
Cryptopia went into liquidation on May 15th after a hacker attack took $16 million from the platform. The stolen funds have been moved by hackers in recent days to different wallets. All belonging to different exchanges.
Given this situation, it is reasonable to assume that the founder of such a platform is not willing to immediately engage in the same business. According to data released by LinkedIn, Clark has not been working on Cryptopia since February 2018 and seems to have been developing Assetylene for at least nine months.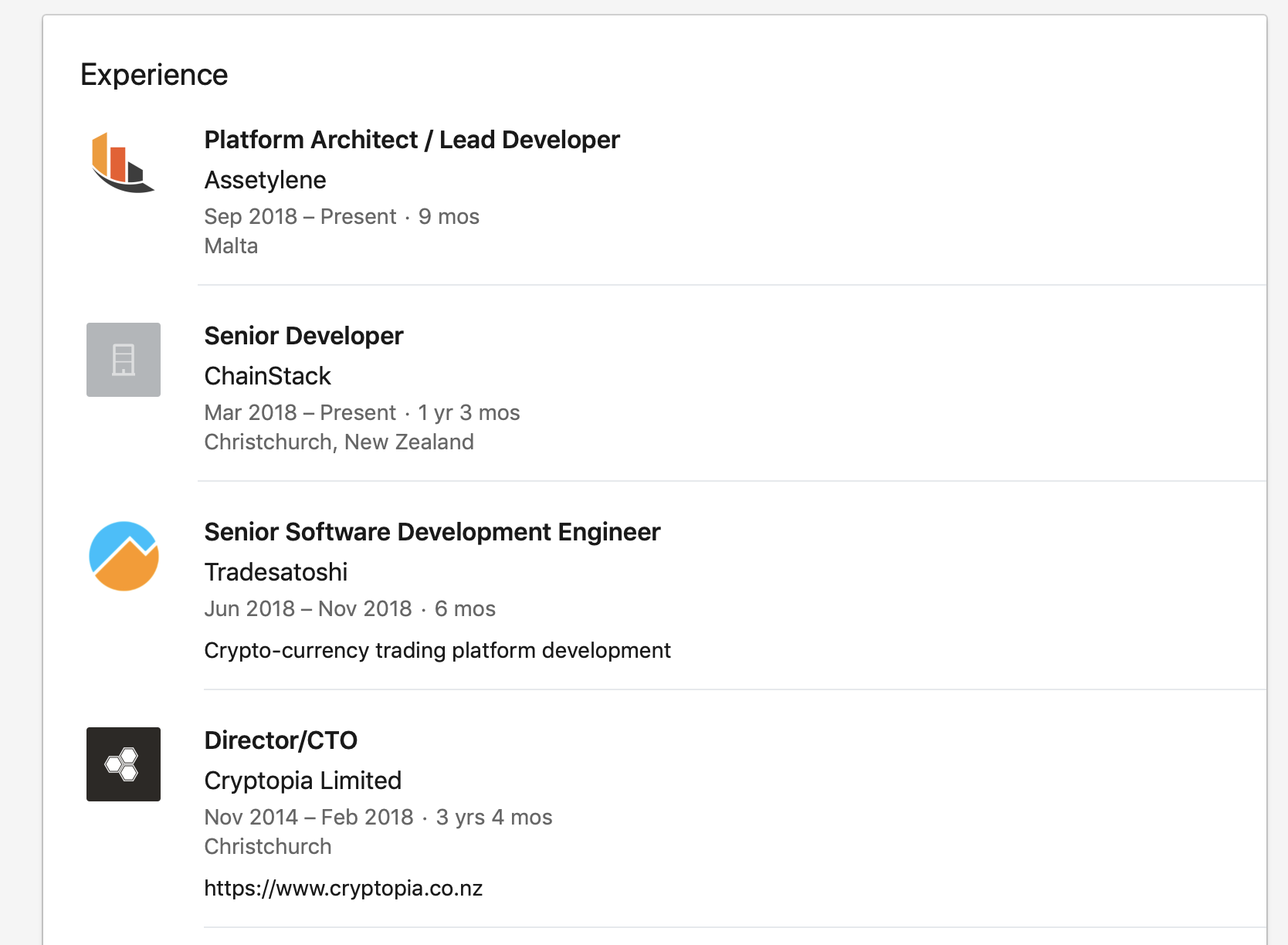 There is still nothing on the website of the new exchange, just a grey screen. There are no charts or trading data, even the "About us" page is empty. Furthermore, the platform has been developed with the famous TradeSatoshi exchange software that allows users to get a ready-to-use solution in minutes.


There are many questions and it is not easy to understand whether Assetylene will really become a functioning exchange. In finance, it is always said that past performance is not indicative of future results.
As for Cryptopia's stakeholders, two liquidators have been appointed: David Ruscoe and Russell Moore. These two figures will be responsible for securing the activities of the exchange and suspending all trading activities. Some operations have already been completed.
Cryptopia has made it known that it will continue to update customers on any future changes.